For decades, educators and the scientists who specialize in human learning and development worked in disconnected silos. Scientists' knowledge about the brain and how humans learn has grown, but until recently that information had little connection to what happens in classrooms.
Today, organizations like the Alliance for Excellent Education (All4Ed) are informing school and district leaders about emerging research in the learning sciences and helping educators implement effective practices and policies aligned with the science behind how students learn and develop.
What Are the Learning Sciences?
The term learning sciences refers to an interdisciplinary field that focuses on (1) understanding the learning process and (2) designing effective learning environments and instructional methods based on evidence-based scientific research, theories of learning, and knowledge of human development. It draws from a variety of fields including, but not limited to, neuroscience, cognitive sciences, psychological sciences, cultural sciences, social sciences, data and computer sciences, educational sciences, linguistics design studies, biological sciences, and technological sciences.
In certain areas of research, practice, and policy the field of the learning sciences is referred to as the science of learning. Although historical differences have existed between the two fields, over time they have come together and now draw upon the same disciplines to answer key questions about how learning happens.
How Future Ready Schools® Integrates Learning Science
Student-centered, personalized learning is the core of the Future Ready Schools® (FRS) framework. By combining our existing work with findings and resources from the learning sciences, we bring together the latest research in human development and learning to help schools and districts create innovative environments that meet each student's unique needs and personal aspirations. We accomplish this in the following ways:
embed learning science concepts and content into all aspects of the FRS network;
build structures and activities within FRS to connect educators' needs and experiences with researchers' expertise, including identifying ways for FRS to collaborate with and integrate the work of other learning science initiatives to expand educators' awareness of the learning sciences;
convene a learning sciences working group made up of members of the FRS network to develop and compile evidence-based content and ongoing professional learning opportunities to share across the FRS network; and
communicate learning sciences concepts to district leaders, school principals, teachers, and other educators.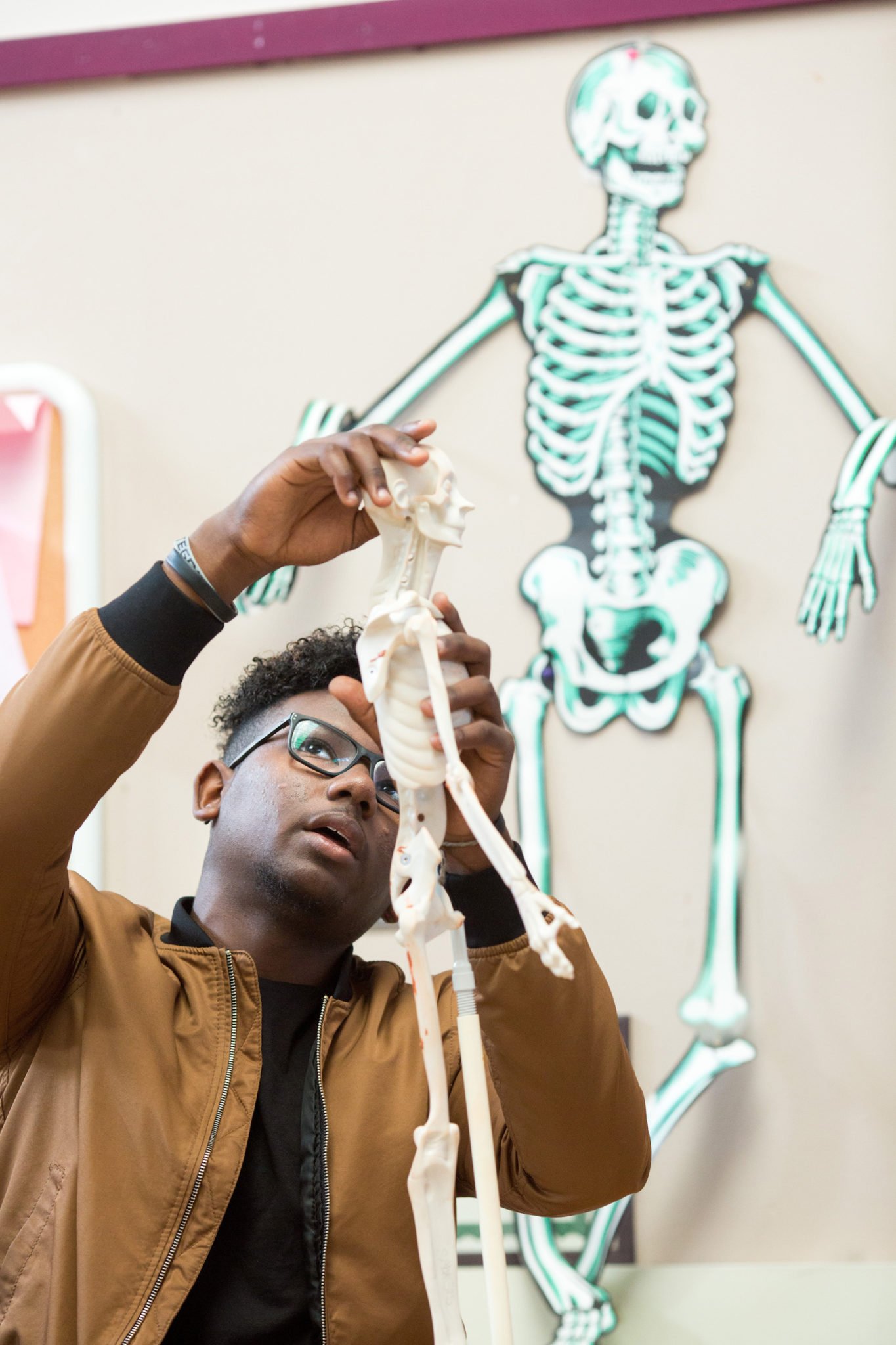 Learning 
S
cience
s
I
mplementation 
G
uide
s
FRS partnered with Columbia University's National Center for Restructuring Education, Schools & Teaching (NCREST) to identify the following six essential elements needed to implement innovative student-centered learning strategies that focus on the learning sciences:   
A well-structured set of materials, tools, and resources to support instruction and professional development

 
Based on these elements, FRS developed a series of implementation guides that offer educators tangible real-world solutions to the challenges that district and school leaders face every day. The practitioner-written guides are grounded in learning science; align with the Future Ready Framework; and include the thoughtful strategies, research-based rationale, considerations, possible pitfalls, and guiding questions to support a district and/or school through implementation.  
Learning Sciences Promising Practice Modules (Coming Soon)
The FRS learning sciences working group identified five focus areas within the learning sciences that will become the topics for our promising practice modules (PPMs), scheduled for release during the winter of 2020. These PPMs will translate research from the learning sciences into practical implementation ideas for district and school leaders:
Student health and well-being
Student agency and engagement
Pedagogy, curriculum, and assessment
School design
Personalized professional development
Currently under development, each PPM will align learning sciences research and best practices with the Future Ready Framework. Each PPM will include research citations, success stories, and examples of practical strategies district and school leaders can apply, share with others, and use to support the  personal and professional growth of their teams.
Learning Sciences Working Group
The learning sciences working group is instrumental in creating and vetting the resources developed to support FRS's learning sciences work. These talented, highly regarded practitioners graciously lend their professional expertise to ensure that our learning sciences content is purposeful and practical for schools and districts.
Samantha Artukovich
The Learning Accelerator (CA)
Amy Bland
Community High School District 155 (IL)
Janelle Bowen
Merrillville Community School District (IN)
Sondra Brake
SAU 32 Plainfield School District (NH)
Stacy Brown
The Davis Academy (GA)
Matt Flugum
Tri-City United Public Schools (MN)
Jennifer Fry
Delaware City Schools (OH)
Kim Harrison
Folsom Cordova Unified School District (CA)
Sue Hartman
Danbury Local Schools (OH)
Cassie Holewinski
Buckeye Valley Local Schools (OH)
Michele James
East Penn School District (PA)
Traci Johnson
ROWVA District 208 (IL)
Beth Kabes
ESU Coordinating Council (NE)
Derek Kelley
Fairfax County Public Schools (VA)
Edward Kemnitzer Frisco
East Williston Union Free School District (NY)
Tanna Kincaid
Bismarck Public School District #1 (ND)
Andrea Kornowski
Kettle Moraine School District (WI)
Kristi Levy
Oshkosh Area School District (WI)
Vickie McCullough
Idaho Connects Online School (ID)
Cheryl McDonald
Frisco Independent School District (TX)
Terri Novacek
Element Education, Inc. (CA)
Lucio Padilla
Calexico Unified School District (CA)
Shelly Porter
West Fork Public Schools (AR)
Lisa Rubio
Frisco Independent School District (TX)
Christine Schein
Colorado Department of Education (CO)
Brian Seymour
Pickerington Local School District (OH)
Melissa Shields
Palmdale School District (CA)
Katie Siemer
Forward Edge (OH)
Other Contributing Organizations in the Learning Sciences
Support for FRS's learning sciences work is provided by Chan Zuckerberg Initiative via Silicon Valley Community Foundation.   
Photos by Allison Shelley/The Verbatim Agency for the Alliance for Excellent Education