Future Ready Schools® Frameworks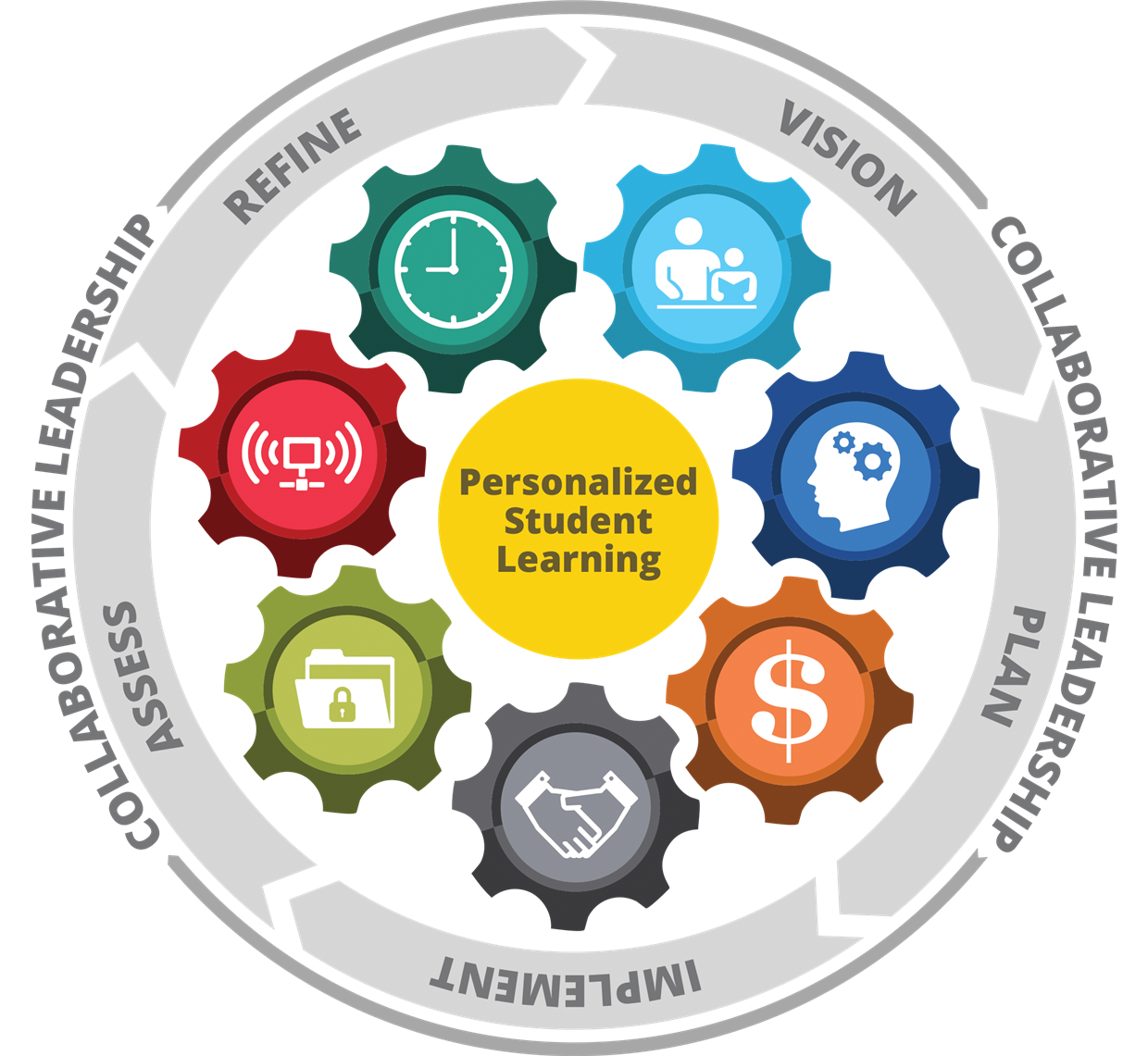 A structure for digital learning visioning, planning, and implementation
At the heart of Future Ready Schools® (FRS) and the Interactive Planning Dashboard is the Future Ready Framework, a robust structure for digital learning visioning, planning, and implementation focused on student-centered learning.
The research-based framework emphasizes collaborative leadership and creating an innovative school culture. All content focuses on seven key areas (called gears), plus leadership, each of which is addressed during the comprehensive planning process. This framework keeps student learning at the heart of all decisionmaking.
FRS leadership frameworks help educators think strategically about student-centered learning
FRS is excited to release four new frameworks that will join the previously released Future Ready Librarians® framework that started all the excitement for school-based programming to complement FRS district planning. All FRS frameworks serve as the basis for programming for FRS district leaders, principals, instructional coaches, technology leaders, and librarians. These frameworks were designed by leading practitioners in the field and will help educators in similar positions share expertise and leverage the power of the FRS network.
Download the leadership based frameworks
The Interactive Planning Dashboard
A five-step collaborative planning process for districts
An essential component to becoming future ready, is making a systemic digital learning plan before purchasing the next round of technology. The Interactive Planning Dashboard offers districts a way to collaborate and align research-based strategies and practitioner recommendations with each district's specific needs, allowing school district leaders to create systemic action plans for student-centered, personalized learning before purchasing additional technology—ensuring a much smoother implementation.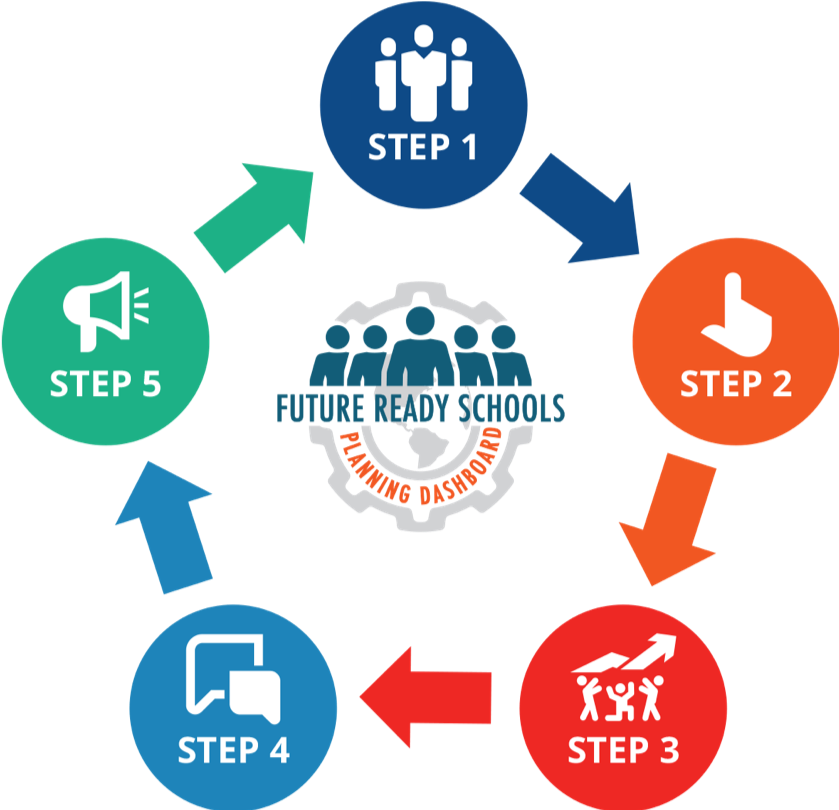 The five-step planning process is designed to help educators with creating sound, research-based action plans for implementing personalized student-centered learning. Embarking on this work takes leadership, time, patience, courage, collaboration, trust, and some trial and error to get it right. With that in mind, this planning tool guides district teams through collecting and analyzing data on their readiness across each gear in the Future Ready Framework, identifying specific strategies and next steps for implementation, and producing a comprehensive action plan for implementing their specific initiative.
Upon completion, districts will have created a digital learning implementation plan full of practitioner-recommended strategies, including stakeholder input, local context, and district team leadership responsibilities. A full research synthesis, developed by the U.S. Department of Education, also is available.