Passionate and knowledgeable about digital learning policies and practices
The Future Ready Schools® (FRS) team works tirelessly to ensure that all members of the FRS network have the resources they need to succeed. Each team member has a specialty, ranging from marketing and data management to evangelism and administration, yet each member shares a deep understanding of all aspects of the FRS mission, offerings, and future aspirations. FRS hopes the team's passion comes through in its interactions with the network's members; the team loves working together to advance the needs of the network collectively and its members individually.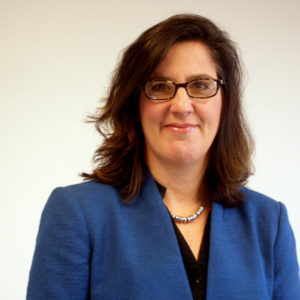 Sara Hall has more than twenty years of experience in instructional technology policies, practices, and association management and serves as executive director of FRS and vice president of innovation and networks at the Alliance for Excellent Education (All4Ed). Sara led All4Ed's Center for Digital Learning that launched Digital Learning Day (DLDay) in 2010 to advance digital learning policies and practices. As an extension of DLDay, FRS was launched in 2014 to help district and school leaders write system-level action plans for implementing innovative practices in the nation's classrooms. FRS's expansion to a robust network is evident. Sara will continue to nurture FRS and focus on creating new state-level programming, increasing FRS's focus on equity, developing FRS's MatchK12™ mentoring initiative, and expanding professional services in support of FRS's mission.
Previously, Sara was deputy director of the State Educational Technology Directors Association (SETDA). At SETDA, she worked with members and corporate partners to make meaningful technology innovations with systemic change in teaching, learning, and leadership policies and practices to increase student achievement and improve K–12 learning outcomes. She holds a bachelor's degree in political science from The George Washington University.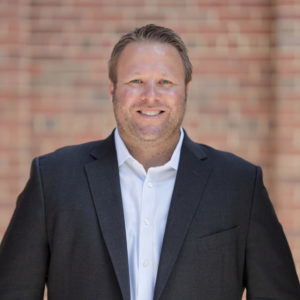 Tom Murray serves as director of innovation for FRS. He joined All4Ed in May 2014 to work alongside districts and schools across the country to implement personalized learning. He helps oversee FRS and DLDay. An ASCD best-selling author, Tom serves as a regular conference keynote speaker and was named one of "20 to Watch" by the National School Boards Association; 2018 National/Global EdTech Leader of the Year by EdTech Digest; and "2017 Education Thought Leader of the Year" and "Education Policy Person of the Year" by the Academy of Arts and Sciences in 2015.
Tom's wealth of experience in K–12 digital leadership has been recognized at the national level and includes implementing a 1:1 program, "bring your own device" initiative, blended learning, and a K–12 cyber school where he served as director of technology and cyber education in the Quakertown Community School District (QCSD) (Bucks County, PA). Tom's latest book, Learning Transformed: 8 Keys to Designing Tomorrow's Schools, Today, is a top-ten best seller. Connect with Tom on Twitter at @thomascmurray.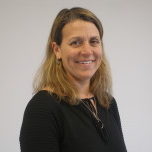 Lia Dossin is director of outreach and programs for FRS. She works with All4Ed's communications team and leads FRS's strategic engagement efforts, oversees the print and digital outreach, and manages the website content.
Previously, Lia served as manager of online community and technology for SETDA and worked for PBS Education as senior manager of online facilitation and community. She also served as a third-grade teacher, district technology trainer, and library media specialist. Lia earned a bachelor of arts degree in early childhood development and elementary education from Lynchburg College and a master of science degree in school library media from Old Dominion University.