A special thank you to our generous corporate sponsors. Their financial support and our sponsors personal commitment to the Future Ready Schools network is valued and much appreciated!
If your company would like to part of the Future Reay Schools network, please contact, Sara Hall for more information.
All Covered | Konica Minolta
All Covered has been providing individualized Information Technology (IT) consulting, design, implementation, and maintenance to schools since 1997.  
All Covered is the nationwide technology services division of Konica Minolta Business Solutions USA Inc., focusing on the unique computing, networking, and application needs of k12 schools and higher education institutions.  Through its All Covered IT Services division, Konica Minolta helps companies achieve their goals through better management of information and more effective collaboration. Learn more at
AllCovered.com
.
Why Konica Minolta and All Covered Support FRS?
Konica Minolta and All Covered are building the workplace of the future which directly influences the classroom of the future.  Our philosophy is that in order to prepare students for future-ready careers; we must provide meaningful experiences with technology now that will foster innovation and skills they need post-graduation. Our hope is to guide Future Ready members with strategic planning to reach their goals, deliver resources and quality expertise for upgrading technology aligned to their schools educational mission. 

Edthena is the award-winning platform for delivering personalized professional learning using classroom video and online collaboration. An educator uploads a video of instruction, and people on the other end provide timestamped feedback. Perfect for mentoring, coaching, and building leadership pipelines through Video Learning Communities, Virtual Walk-Through, and even Online Lesson Study. Learn more at edthena.com.
Why Edthena supports FRS?
We believe, along with Future Ready Schools, that personalizing professional learning for the educators is critical element for achieving this vision for students. Personalized learning experiences for educators not only models what we aspire to see for our students, but it also ensures that the educators, themselves, are continually increasing effectiveness along their career path.
We see in our partner organizations many examples of delivering personalized learning experiences for teachers and administrators: One district is ensuring that early childhood educators receive targeted feedback about key skills. Another is using Edthena to support instructional coach development and ensuring a consistent coaching across the district. Yet another is using Edthena to train and support principals as they broaden their capacity for instructional leadership. While the scenarios and learners vary, one thing is true across all: the professional learning process is tailored to the needs of each learner by incorporating video evidence of practice.
We are proud to support the Future Ready Schools network to help more school and district leaders learn about the ways that they can make personalized professional learning a reality for the staff across their district.
Adam Geller's Educational "Why"
Founder & CEO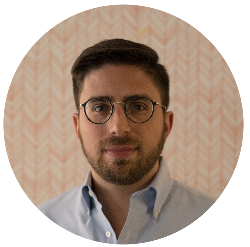 Academic research about professional learning that drives and sustains change strongly favors providing feedback on educators' actual implementation of particular skills. But having the right person in the right place at the right time is a challenging proposition.
I am passionate about how technology can solve for this problem because I know what it feels like to yearn for someone who can watch me teach and give me feedback on my actual teaching. As a first year teacher, no one with science expertise was available in my building to provide support.
Edthena solves this by shifting time and place for educators to collaborate online about what's actually happening in classrooms across a district. Having videos of what happens in classrooms puts teachers in the driver's seat of the observation process, finally enabling them to see themselves as others and their students do. This is true "personalized professional learning," centered on the artifacts of teaching and learning, that will drive and sustain change as districts work to implement their vision for being Future Ready.

Edgenuity provides online and blended learning solutions for students in grades K-12 including core and credit recovery courses, intervention and test readiness programs, virtual instruction, and professional development. Our solutions propel student success, empower teachers to deliver effective instruction, and enable schools to meet their academic goals. Learn more at Edgenuity.com
Through engagement with Future Ready Schools, we look forward to connecting with educators across the U.S. who share our focus on tools and resources teachers need to leverage technology in ways that improve student outcomes, deepen the relationship between student and teacher, and prepare students for a technology-rich future. We have dedicated our efforts to creating powerful, flexible products and solutions that give educators the ability to personalize learning using flexible customization tools and real-time data that integrate seamlessly with their teaching style.
Why Edgenuity Supports FRS?
Edgenuity's 24/7 student-centered learning platform empowers students with meaningful instruction, technology-enhanced practice, embedded assessment, intuitive learning tools, and visual representations of achievement and progress data for access whenever and wherever learning happens.  Through a continuum of digital learning options, students and teachers are supported in helping students define and achieve success as they prepare for their career and life success. Our Professional Development team provides options for schools and districts to address learning and best practices sessions either in person or virtually to support effective digital learning integration and personalization.
Their Educational Why
At Edgenuity®, our mission is to provide opportunity and access to high quality education using technology to improve student outcomes. We believe the greatest driving force behind successful learning is the teacher. Our products and services are designed by educators, tested by students, and built to enhance teaching and drive academic achievement at all levels. Our online curriculum and learning solutions empower educators to leverage innovative technology that integrates seamlessly with their teaching style. Every tool and feature within our products are built to support educators, improve student outcomes, and strengthen the connection between the student and teacher.

Pear Deck helps teachers create powerful learning moments for students of every age and ability with tech solutions rooted in active learning and formative assessment. Founded by educators, Pear Deck makes it easy for teachers to create, distribute, and manage multimedia content and interactive presentations from within Google Slides, Microsoft PowerPoint, and Microsoft Teams. With a library of templates to support learning objectives, Pear Deck creates opportunities for every student to engage with their teacher, classmates, and new ideas, every day. Learn more at peardeck.com
Why Pear Deck Supports FRS?
The Pear Deck team sees an alignment between our mission to help teachers deliver powerful learning moments to students of all ages and abilities, and FRS's framework rooted in personalized student learning. We believe FRS's extensive knowledge about formative assessment and learning outcomes will help support teachers in their implementation of Pear Deck, demonstrating the many ways to use it to its fullest potential.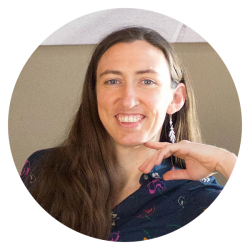 Michal Eynon-Lynch
Chief Educator & Co-Founder, Pear Deck