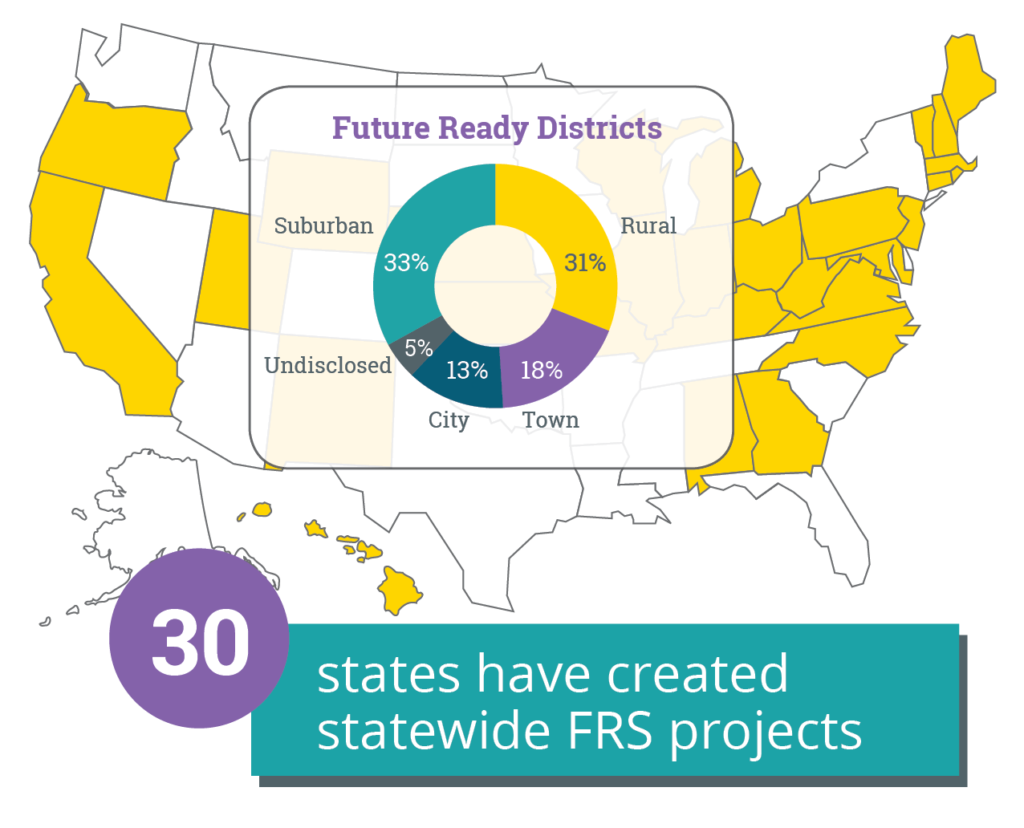 States play a critical role in the educational system and offer unique opportunities to highlight the importance of addressing equity and the growing disparities seen through the "homework gap," especially as districts shift to personalized anytime, anywhere approaches to teaching and learning.
Thirty states plus the District of Columbia partner with Future Ready Schools®(FRS) and endorse the Future Ready Schools framework. These partnerships encourage district and school leaders to use the free resources to gauge readiness, analyze gaps, get valuable information about the promising practice, engage with experts across the US, as well as network with like-minded educators who seek to equitably deploy innovative digital learning strategies across their state.
More structured and comprehensive state-specific services are being offered through the Future Ready Schools State Leadership Program for states that are focusing their CARES Act funding on improvements to their digital learning infrastructure. Additionally, technical assistance for states who apply for the "Rethink K-12 Education Models Grant" is coming soon.
For more details, please contact Sara Hall.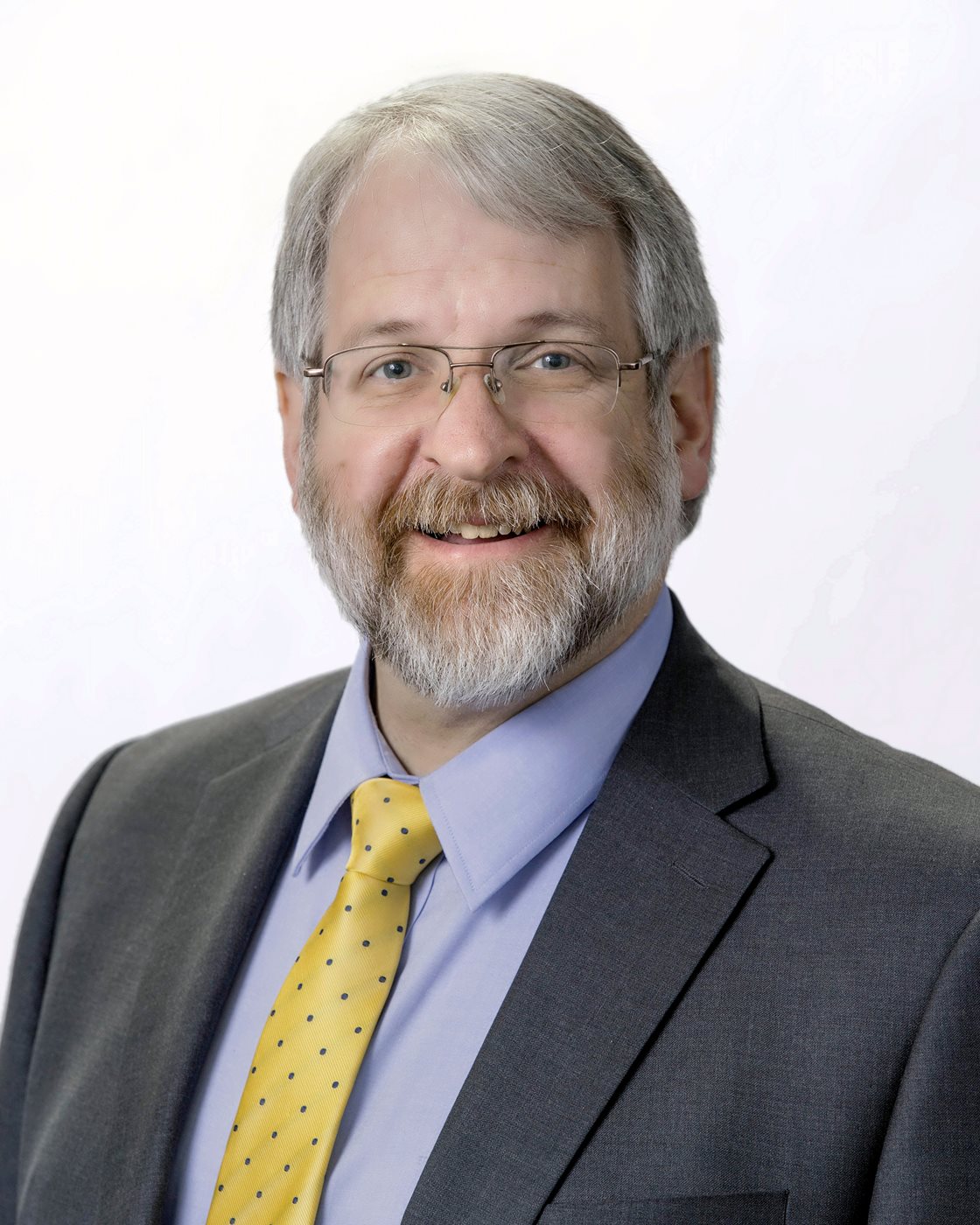 The Future Ready Framework, with its focus on Personalized Learning and technology as an accelerator for learning, aligns with the student-focused approach in Ohio. #FutureReadyOH assists districts in planning the transformation to environments that personalize learning and pathways for all students. As Ohio shifts to recognize there are multiple pathways to a successful future, being prepared for a technology-driven workforce is an essential key to any pathway.
Paolo DeMaria
Superintendent of Public Instruction, Ohio