Welcome to our "one-stop shop" for all digital learning planning materials, tools, and activities for school leaders.
Future Ready Lost in Time Breakout EDU Game
Future Ready Schools® (FRS) is excited to offer an innovative professional learning experience that is perfect for your team's next meeting or event. Future Ready Lost in Time Breakout EDU is an immersive game where players use teamwork and critical thinking to solve a series of challenging puzzles that unlock the FRS Breakout EDU box to save the day! PLAY NOW
Live and On-Demand Professional Learning
Check out the Future Ready Webinars Series designed to support your ongoing personalized professional learning. REGISTER TODAY
Future Ready Schools In Action Case Studies
Future Ready Schools® (FRS) is excited to highlight case studies from nine school districts from across the country that have successfully used FRS tools to transition to digital learning, improve student and teacher engagement, and increase parent and community support.
The case studies are organized around four Future Ready focus areas–Collaborative Leadership; Personalized Student Learning; Robust Infrastructure; and Personalized Professional Learning—and feature a variety of school districts, from small, rural districts, to medium and large suburban and urban districts. Best of all, the case studies include real-world, practical advice from district superintendents to help others on their Future Ready journey. READ MORE
Future Ready Schools Institutes
FRS institutes are FREE two-day professional learning events designed to support the growing network of FRS district leaders implementing personalized learning. Institutes offer district leaders, technology directors, principals, librarians, and teacher leaders opportunities to build a network of peers who work together to solve problems, share feedback, and offer practical support and training, regardless of where a district is in the journey to become future ready. Space is limited. REGISTER TODAY!
Planning with a Purpose Micro-credentials
District leaders who are using the dashboard, can now receive recognition for their hard work! These micro-credentials (badges) are awarded to district leaders who earn the credential by gear plus collaborative leadership. This is a great way for districts to model personalized professional development strategies and get recognition for their deliberate planning efforts. Developed in partnership with Digital Promise and North Carolina State University's Friday Institute, these micro-credentials are aligned with the research-based FRS framework. LEARN MORE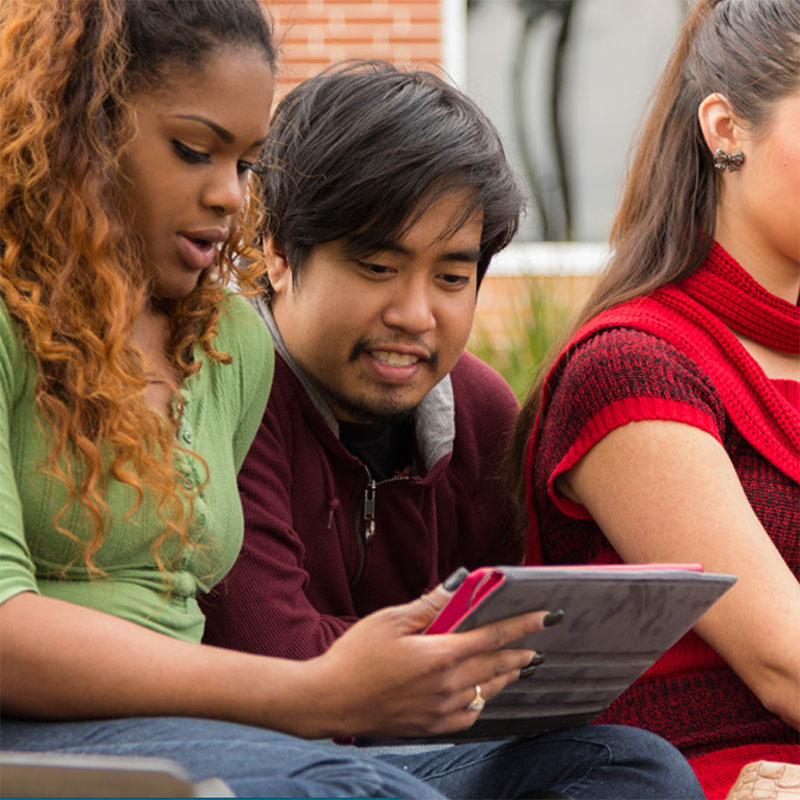 Personalized Learning in Rural Schools
The FRS publication, A Guidebook for Success: Strategies for Implementing Personalized Learning in Rural Schools, helps education leaders capitalize on existing assets while addressing their community's challenges. This guidebook highlights how district leaders can use the research-based FRS framework and free planning resources to overcome challenges inherent in their rural setting to transform teaching and create a personalized learning experience for their students. ACCESS NOW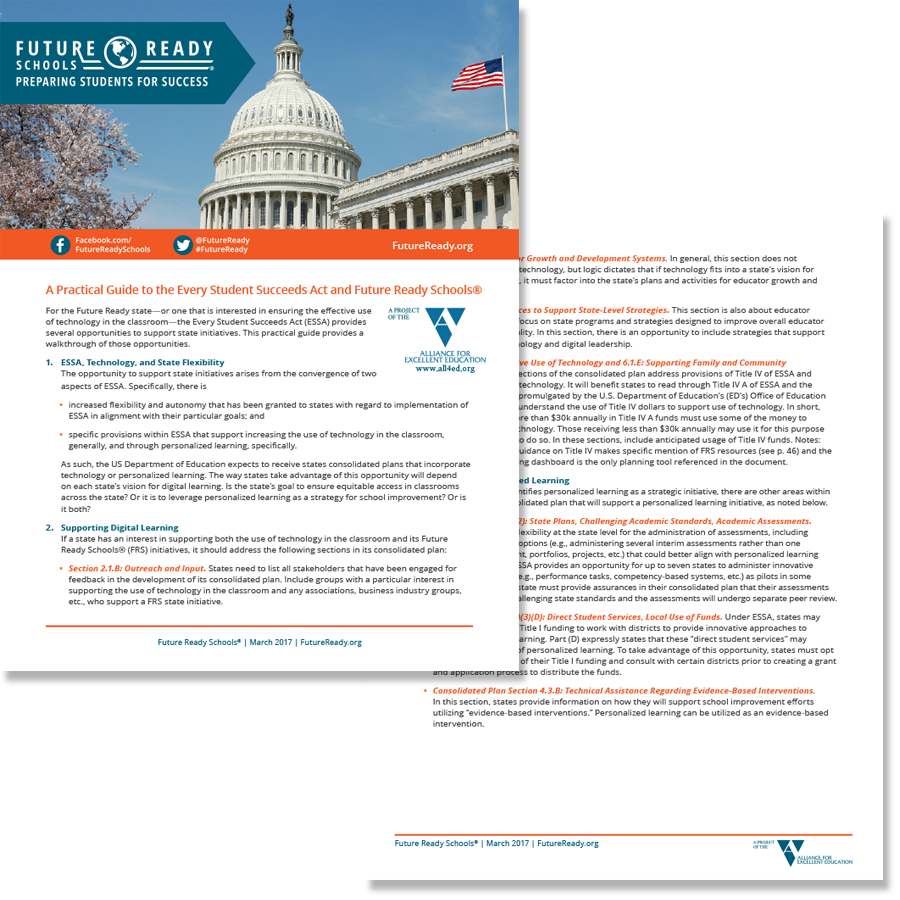 Planning for ESSA Made Easier
Steps three and four of the Five Step Planning Process have been completely redesigned. Our new simple, flexible, and intuitive interface helps district teams develop well-written, research-based plans that are full of practitioner-suggested strategies. Whether utilizing for ESSA purposes or not, the redesigned Action Planning tool provides districts with a "sandbox" to collaborate as a team, set goals, and effectively strategize a successful digital transition. CHECK IT OUT