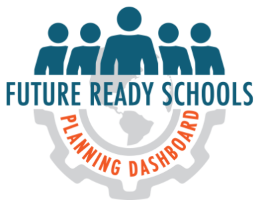 Provide State-Level Support Using the FRS Dashboard
FRS is developing an administrative reporting system, or "state portal," in the FRS Interactive Planning Dashboard. The portal will be made available to all states who participate in the Future Ready Schools Leadership Program.
The state portal will give state leaders the information they need to better support their districts' digital learning transition. With a state-level dashboard login, state leadership teams can review customized reports on their districts' readiness to plan and implement digital learning at scale, access specific benchmarks for progress on the FRS 5 Step Planning process, and make strategic decisions about resource allocation using real-time aggregated reports from district leaders and their stakeholder groups.
We recommend that the information provided from the dashboard be used to monitor a state's CARES Act digital learning grant program, and/or support ESSA Title IV requirements.
Benefits of the New State FRS Dashboard Portal
Get real-time reports on your districts' strengths and areas of need aligned to the
FRS framework
Track districts progress in planning and implementing digital learning efforts using the FRS 5 Step Planning Process
Identify exemplars of district teams who are making significant progress in their transition
Allocate funds and resources based on readiness data from the FRS leadership assessment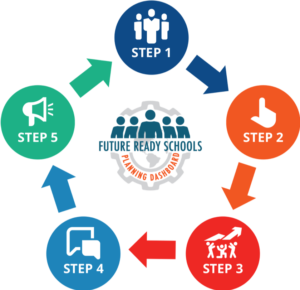 Sample State Portal Interface
Aggerated District Readiness Across the State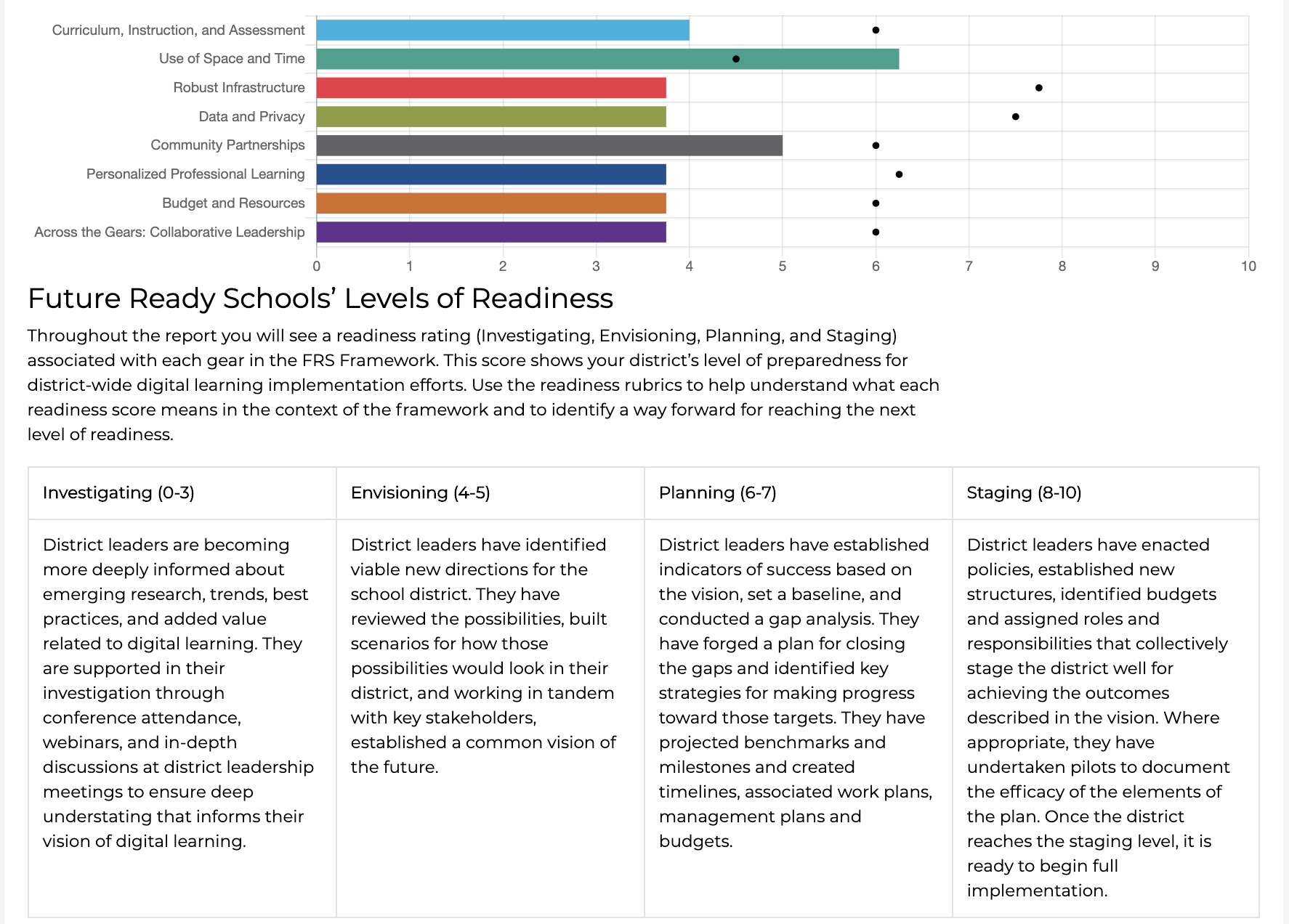 Identification of District FRS Particaption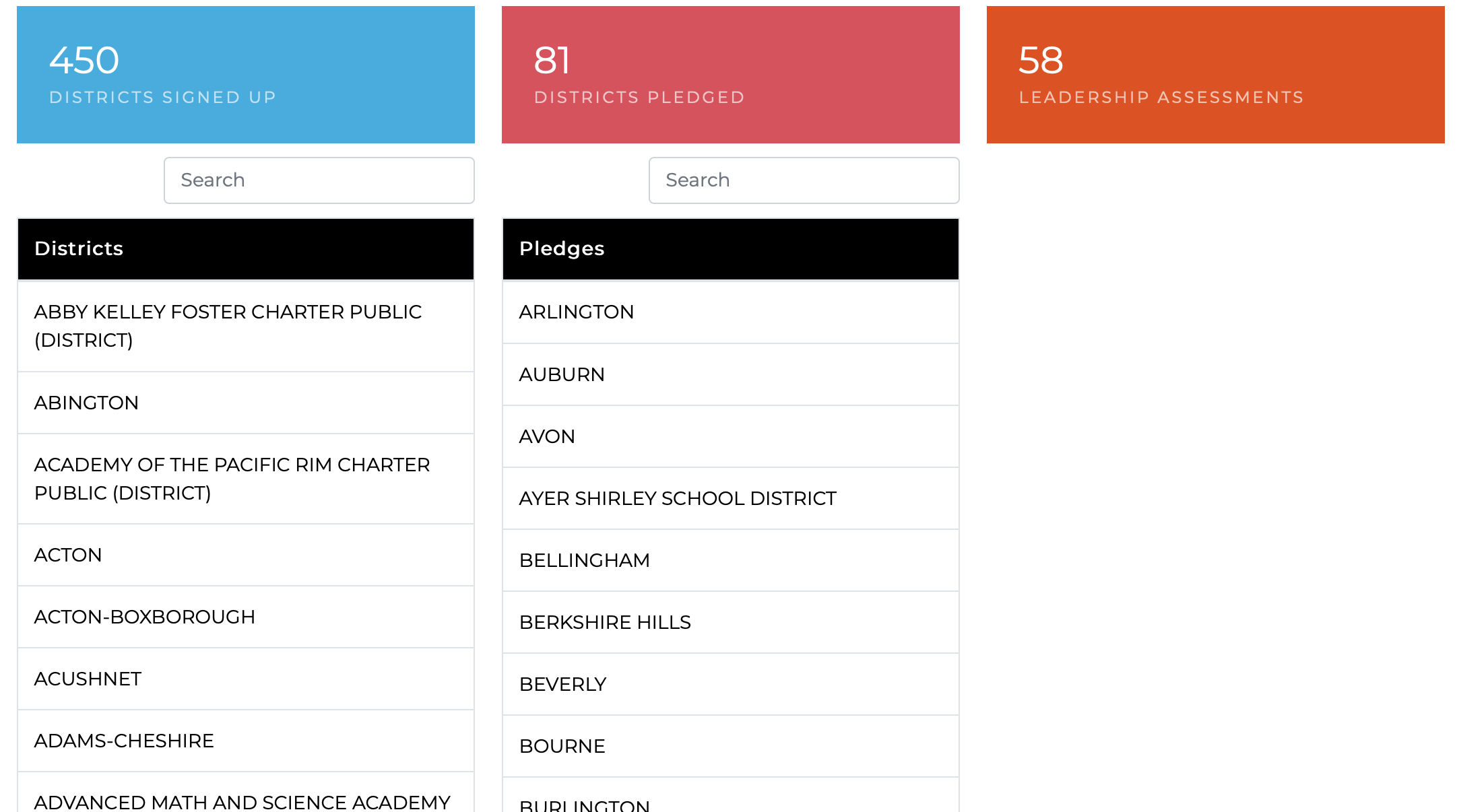 Future Ready action plans are customized, research-based implementation plans for a district's student-centered learning initiative. By working through the 5 Step Planning process districts can gather the data they need to set SMART goals and select strategies that will help them to design an effective digital learning transition. Action plans also include steps to ensure continuous improvement, communication with stakeholders, and evaluation of progress.