West Virginia and Pennsylvania Collaborative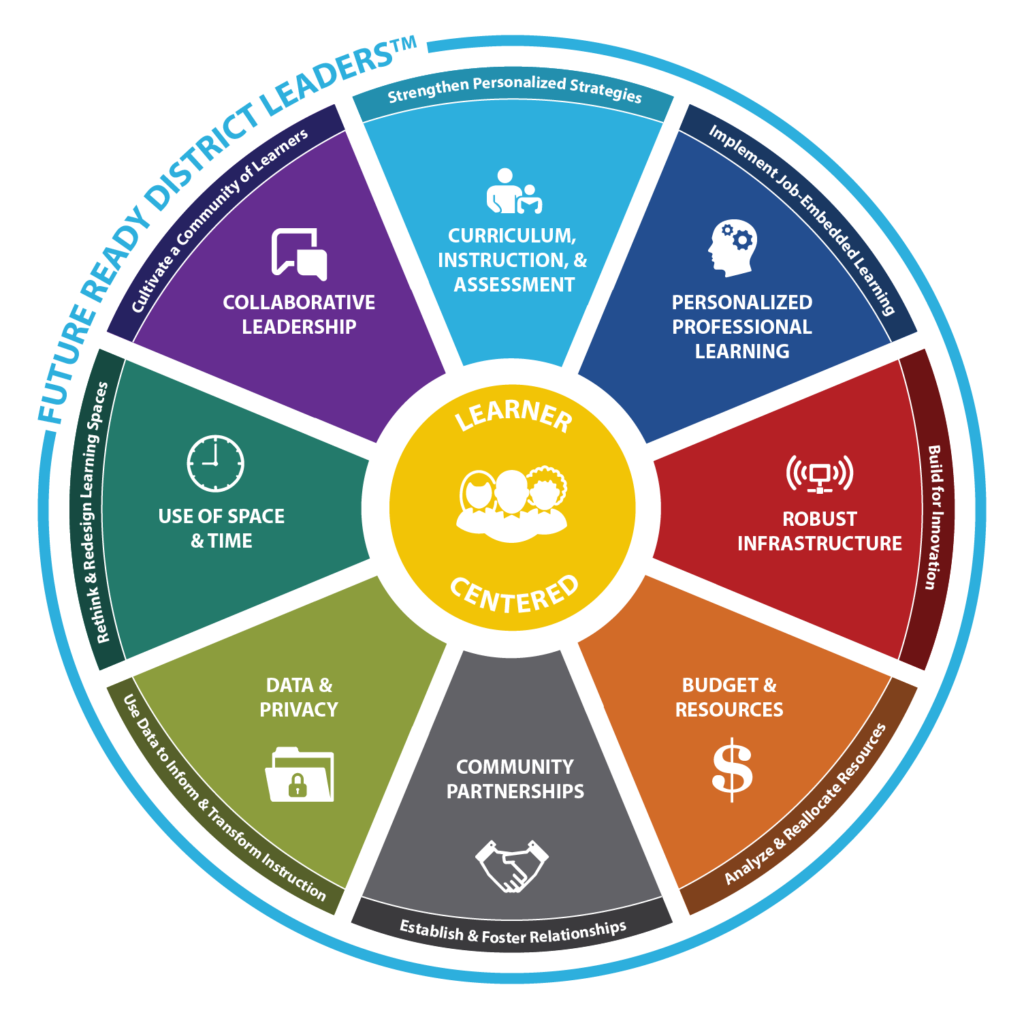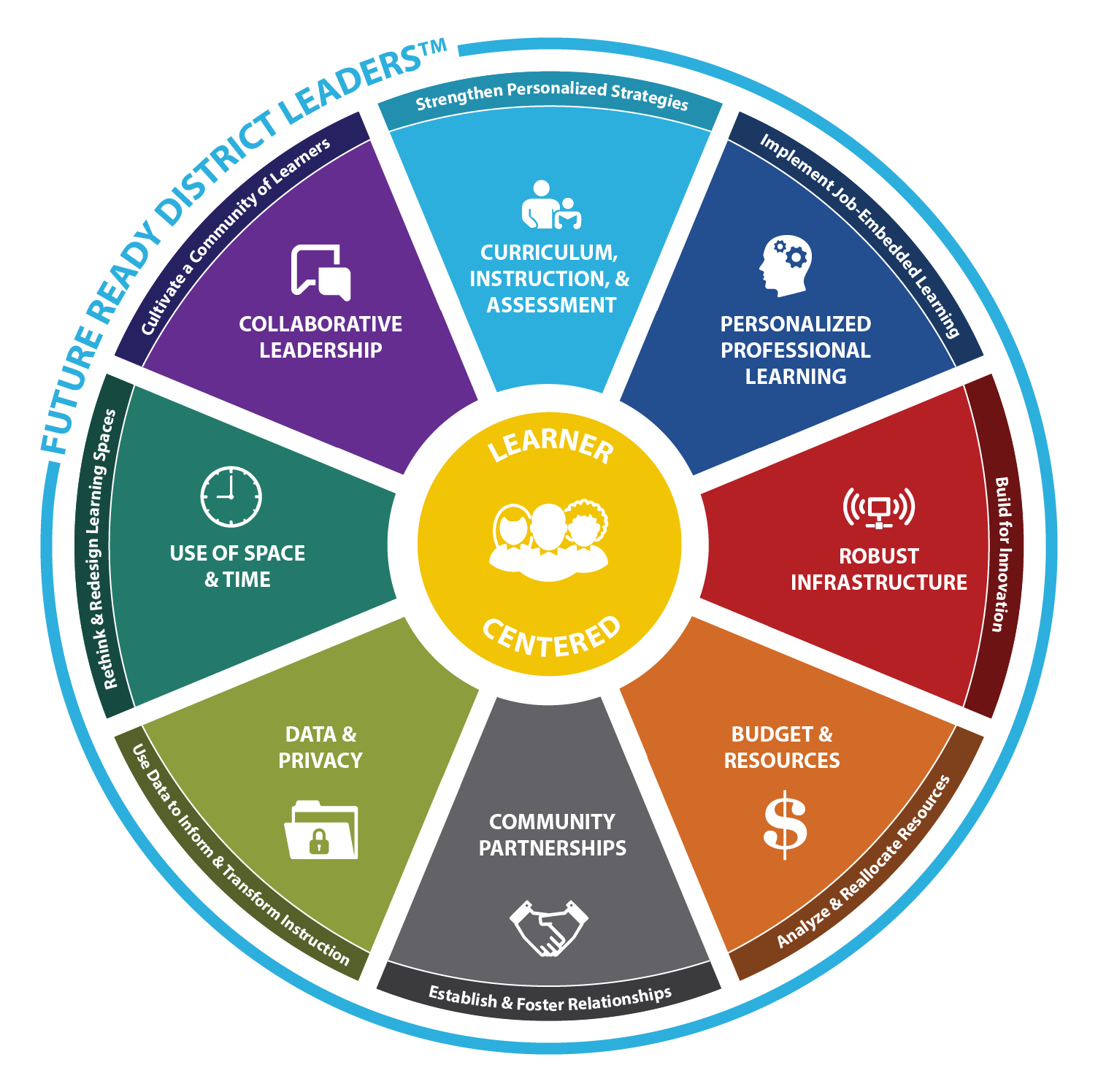 Future Ready Schools ® (FRS) --led by the Alliance for Excellent Education (All4Ed)— with support from the Claude Worthington Benedum Foundation the Grable Foundation has created the Future Ready Schools: West Virginia and Pennsylvania collaborative (FRS-WVPA.)  This project is part of a broader effort to create programs that improve education opportunities among students of color, those living in rural districts, and those from low-income families.
The FRS-WVPA is a 11-month project that guides interested district leadership teams through the Future Ready Schools five-step planning process. All4Ed will provide additional support (e.g., professional learning webinars, guides, publications, etc.) to the selected districts to inform an implementation plan for student-centered learning upon completion of the program.  Through this program, districts leadership teams will practice reflective thinking and strategic decision making, share resources, capture best practices for implementation of student-centered learning initiatives from their peers, have access to research-based frameworks to guide implementation and create a culture of continuous improvement necessary for success. 
If you haven't already done so, simply visit the dashboard website and follow the link to create an account. Tell us your name, role, preferred email, a little background info on your district and you're all set. 
The first step in the process involves recruiting a 5-12 member team of leaders in your district to collaborate on planning. Your team should represent diverse perspectives that cut across all levels within the district (i.e., administrators, content specialists, school-level leadership, etc.). You will also need to select a Future Ready Project Manager who will be responsible for scheduling meetings, assigning responsibilities and moving the planning process along as the team leader.
In step 2, the dashboard helps your team to measure readiness for implementing personalized student-centered learning across each gear in the FRS Framework. The FRS District Leadership Self-Assessment is designed to help you identify strengths and gaps in your current implementation of innovative student-centered learning practices.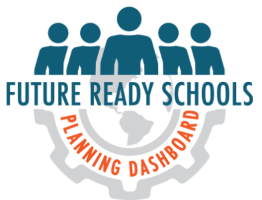 An essential component to becoming Future Ready, is making a systemic, student-centered learning plan before purchasing the next round of technology. The Interactive Planning Dashboard offers districts a way to collaborate in designing an implementation plan aligned with research and informed by practitioner recommended strategies. The tool allows districts to identify their specific needs using data collection and analysis tools, and set sound goals for creating student-centered, personalized learning environments for all students.
The 5 Step Planning Process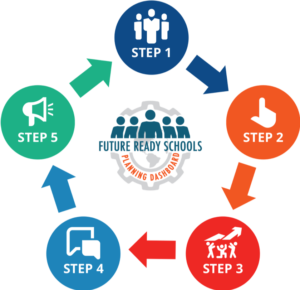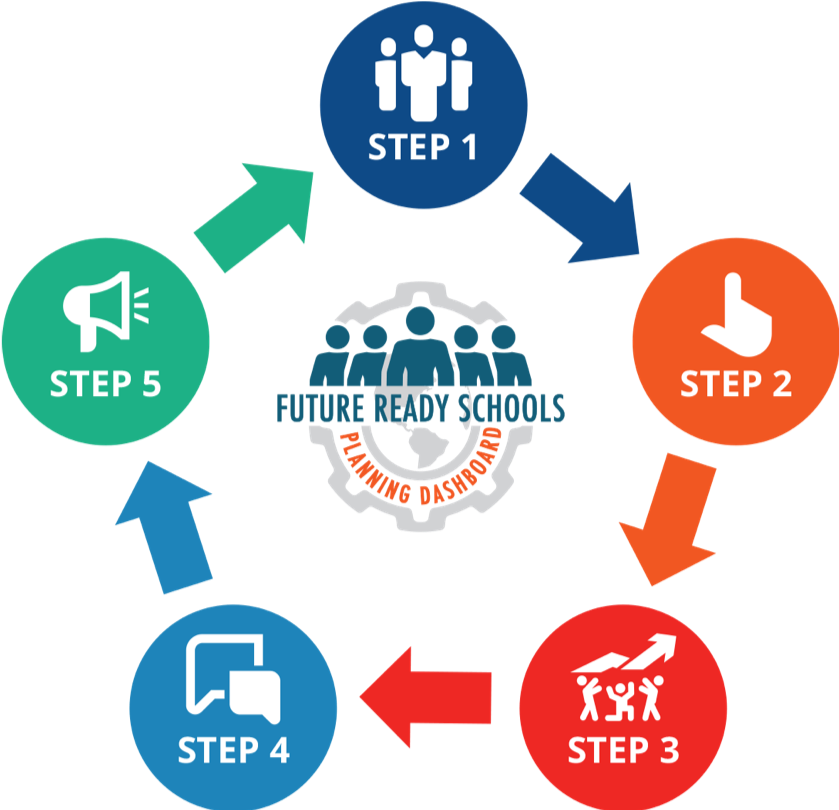 is designed to help educators with creating sound, research-based action plans for implementing personalized student-centered learning. Embarking on this work takes leadership, time, patience, courage, collaboration, trust, and some trial and error to get it right. With that in mind, this planning tool guides district teams through collecting and analyzing data on their readiness across each gear in the Future Ready Framework, identifying specific strategies and next steps for implementation, and producing a comprehensive action plan for implementing their specific initiative. We celebrate your leadership and encourage you to jump in.
Jim Denova (ex-officio)
Vice President, Claude Worthington Benedum Foundation
Gregg Behr (ex-officio)
Grable Foundation
Sunanna T. Chand
Director, Remake Learning
Dr. Stan Maynard
Executive Director June Harless Center
Director, Shewey Learning and Research Center College of Education, Marshall University, WV
Donna Peduto
Executive Director, West Virginia Public Education Collaborative, Office of the Provost
Scott Rotruck
Member, West Virginia State Board of Education
Scott Beard
Shepherd University
Amelia Courts, Ed.D
The Education Alliance
Valerie Kinloch, Ph.D.
Renée and Richard Goldman Dean, School of Education, University of Pittsburgh, PA
Don Martin
Assistant Executive Director, Center for Professional Development, Intermediate Unit 1, PA
Tyler Samstag
Director of Instructional Innovation, Alleghany Intermediate Unit, PA
Chip Slaven
Chief Advocacy Officer, National School Boards Association
This project is generously supported by Claude Worthington Benedum Foundation and the Grable Foundation