A Guidebook for Success: Strategies for Implementing Personalized Learning in Rural Schools
The Future Ready Schools® (FRS) publication, A Guidebook for Success: Strategies for Implementing Personalized Learning in Rural Schools, helps education leaders capitalize on existing assets while addressing their community's challenges. This guidebook highlights how district leaders can use the research-based FRS framework and free planning resources to leverage opportunities and overcome challenges inherent in their rural setting to transform teaching and create a personalized learning experience for their students.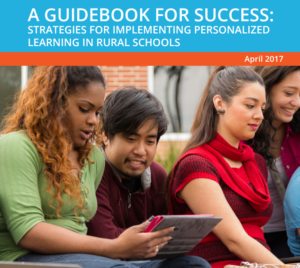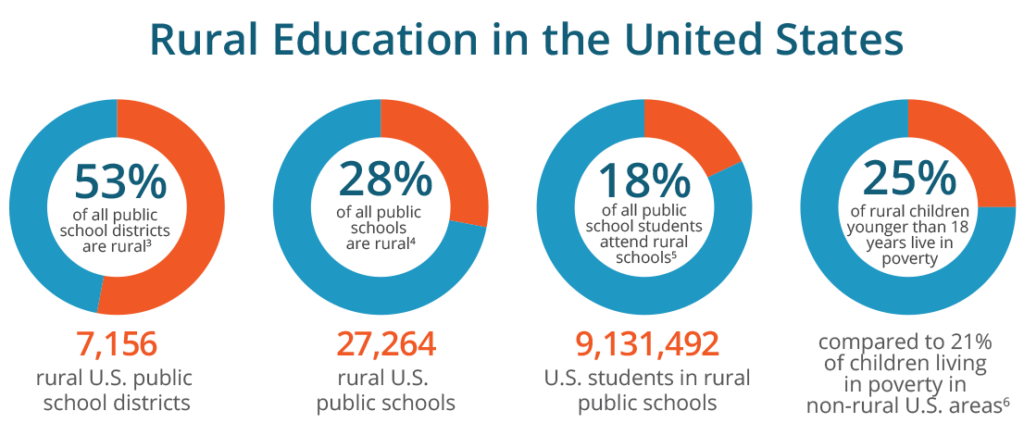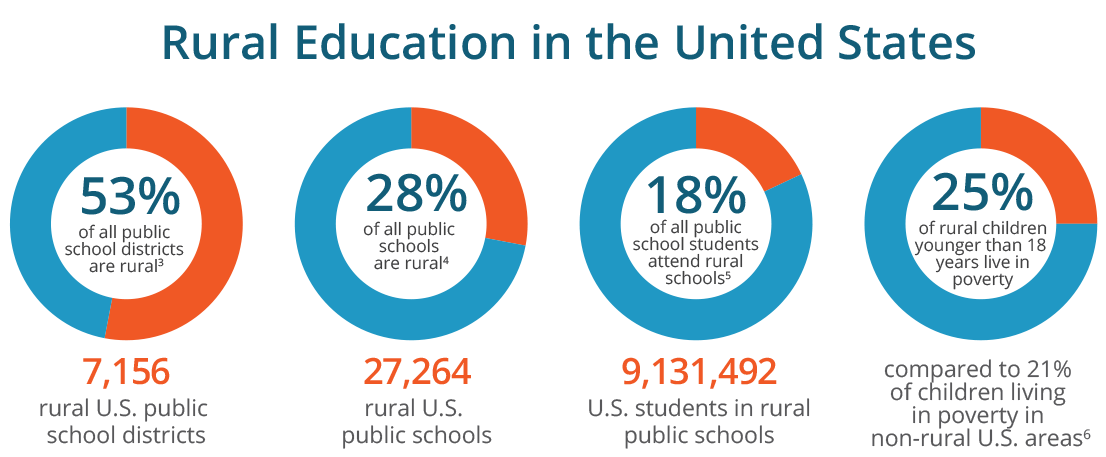 Implementing Personalized Learning with Support from the FRS Framework
Confronted with challenges like changing economic needs, local historical perceptions, and teacher retention and financial resource issues, innovative district leaders in rural communities are taking an opportunity to plan for success. By capitalizing on their districts' small size, strong community engagement, and ability for rapid system change, leaders in rural areas like Missouri's Fordland R-III School District are moving deliberately toward personalized learning for all students.
To help rural districts overcome these challenges, FRS developed a research-based framework and five-step planning process to guide schools and districts as they transition to a personalized learning model centered on individual student learning and facilitated by innovative instruction accelerated by the smart integration of technology.
The FRS framework breaks down the components of a holistic, integrated, and personalized instructional model into seven categories, or "gears." The FRS planning process allows for flexibility and guides districts as they assess their readiness for personalized learning and develop and implement their personalized learning plans, allowing district leaders to customize and adapt the steps to suit their specific needs. When these plans align with all seven gears effectively, a district is prepared to implement a personalized digital learning model successfully.
The guidebook describes each of the seven FRS framework gears in depth as they relate to the unique assets, barriers, and strategies rural districts face for the successful implementation of personalized learning.
This guidebook was developed for Future Ready Schools®, a project of the Alliance for Excellent Education, with assistance from Bellwether Education Partners and in partnership with AASA, the School Superintendents Association, and the National Rural Education Association.