Personalized Learning for Educators
The FRS Planning with a Purpose micro-credentials use the FRS planning tools, including the Interactive Planning Dashboard, to show mastery in developing an implementation plan to deploy personalized learning strategies across a school system.
Developed in partnership with Digital Promise and the William and Ida Friday Institute for Educational Innovation at North Carolina State University, these micro-credentials align with the research-based Future Ready Framework. Each micro-credential covers one of the seven Future Ready Framework topics (also called gears) plus collaborative leadership. Designated district leader(s) can  gain recognition for change management and leadership by developing a data-driven plan to support personalized learning strategies across a school district.
Applying for a FRS Planning with a Purpose micro-credential is simple. Awarded to individuals, teams can work together to complete basic submission guidelines including an overview and work examples. The submission process also asks for individual reflections. Other submission details to consider include the following:
Submission is free and should take less than two hours if the district has collected specific gear assessment data via step 3 of the FRS five-step planning process.
There is no limit to the number of team members from one district who may earn a micro-credential in each topic.
District leadership teams may decide what team members will pursue each micro-credential and deadlines for submission, as well as ideas for recognition and celebration.
Micro-credentials specifically address step 3 of the FRS five-step planning process and are designed to recognize achievement and mastery of individual team members.
All submissions will be reviewed and validated by the Friday Institute and/or district-level FRS ambassadors with expertise in the micro-credential topic.
A district-level micro-credential can be earned by districts that have (1) taken the Future Ready District Pledge, (2) completed the leadership self-assessment, and (3) submitted a product to be reviewed from step 4 of the FRS five-step planning process.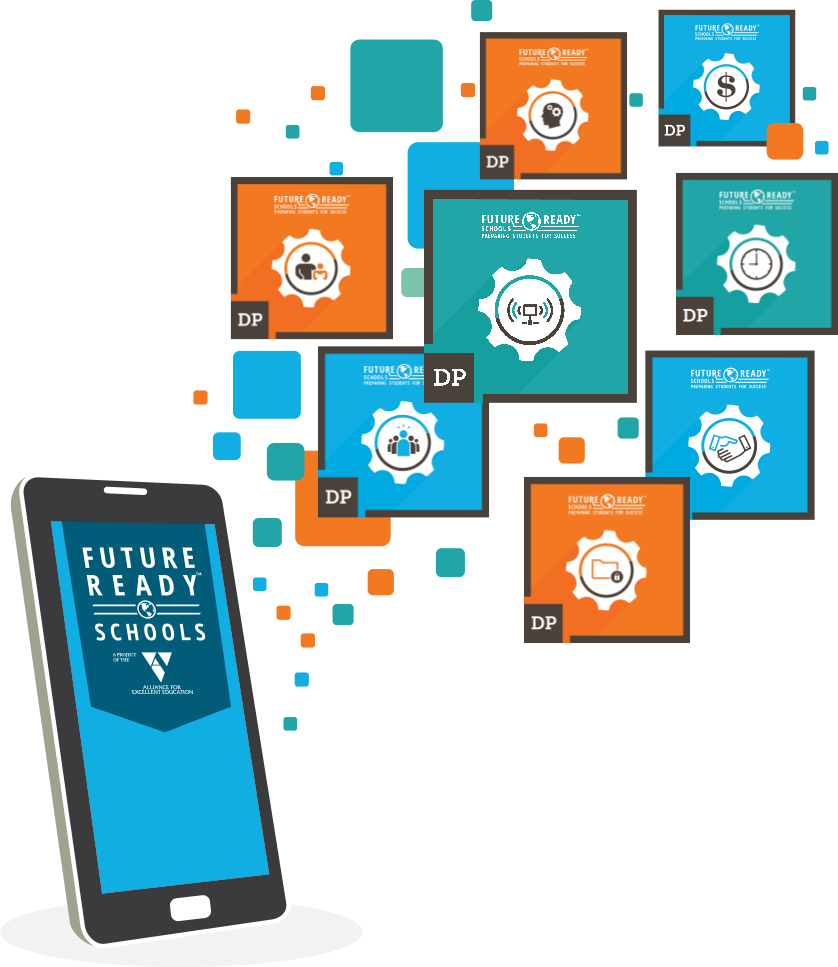 What are Micro-credentials?
Micro-credentials commonly are referred to as "badges" and provide personalized professional learning opportunities for educators who seek to showcase their expertise and/or work products. Microcredentials offer teachers new pathways for earning recognition (e.g., credentialing, alternative certifications, social media credibility) or a simple resume booster.
Benefits of Micro-credentials
As districts and schools model personalized learning in support of teachers' professional growth, micro-credentials offer a cost-effective way to provide flexible, interest-driven, shareable, and competency-based activities for teachers to "show what they know." Districts and states are using micro-credentials as one part of their professional learning policies to ensure teachers have an opportunity to explore interests, gain expertise, and network with like-minded professionals as a critical component of their recertification credits.