The Alliance for Excellent Education (All4Ed) is asking you to support school Wi-Fi funding by contacting the Federal Communications Commission (FCC) and Chairman Pai to oppose a proposal that would compromise funding available through the E-rate program.
With funding from the Universal Service Fund (USF), E-rate makes telecommunications services, internet access, and internal connections like Wi-Fi more affordable for schools and libraries. But the FCC's proposal (WC Docket No. 06-122) would establish an overall cap on the USF and force E-rate to compete for funding with three other programs that aim to improve communications for rural and low-income communities.
The E-rate program has given 45 million students access to high-speed broadband to support digital learning. Nonetheless, more than 2.3 million students still lack this type of high-speed internet access. Therefore, it is crucial that the FCC maintain its full commitment to the E-rate program and not needlessly hinder its potential by capping the USF or combining the spending cap for E-Rate with other programs. Recently, All4Ed submitted a letter to Chairman Pai on behalf of more than 120 school leaders opposing the proposed policy change.
Show your opposition to the FCC's proposal by sharing the
following messages on your social media accounts.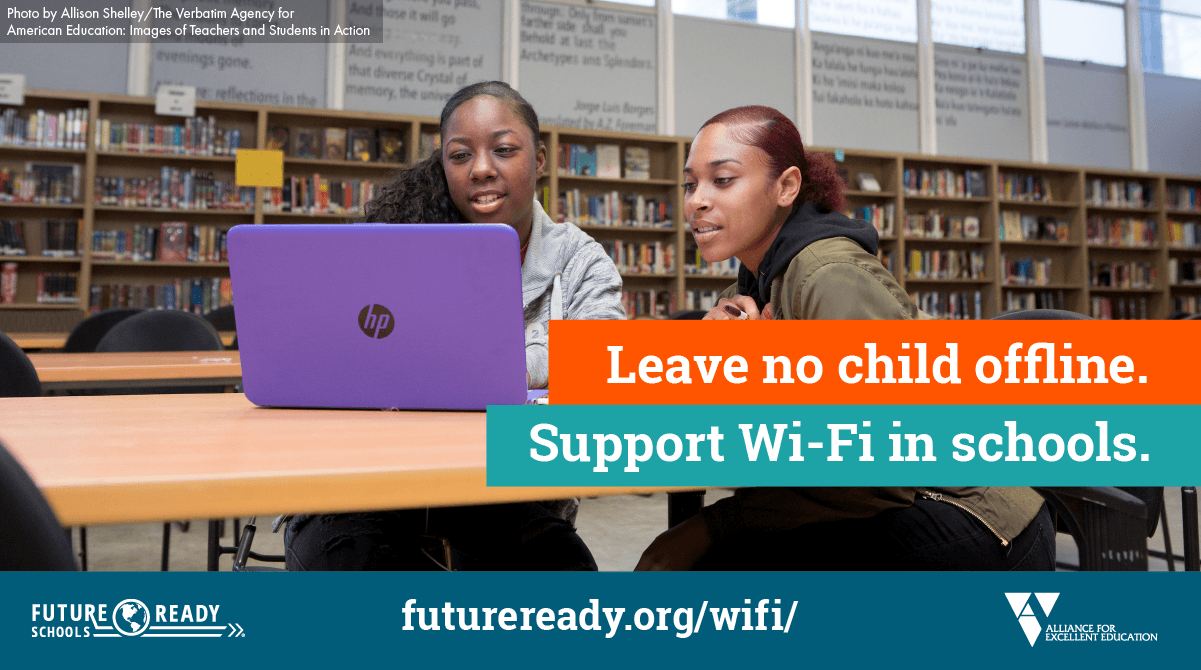 Over 100 school & district leaders agree that capping funds for the @FCC's #Erate program would negatively impact students' access to #WiFi in schools. Learn more: futureready.org/wifi #WiFi4Schools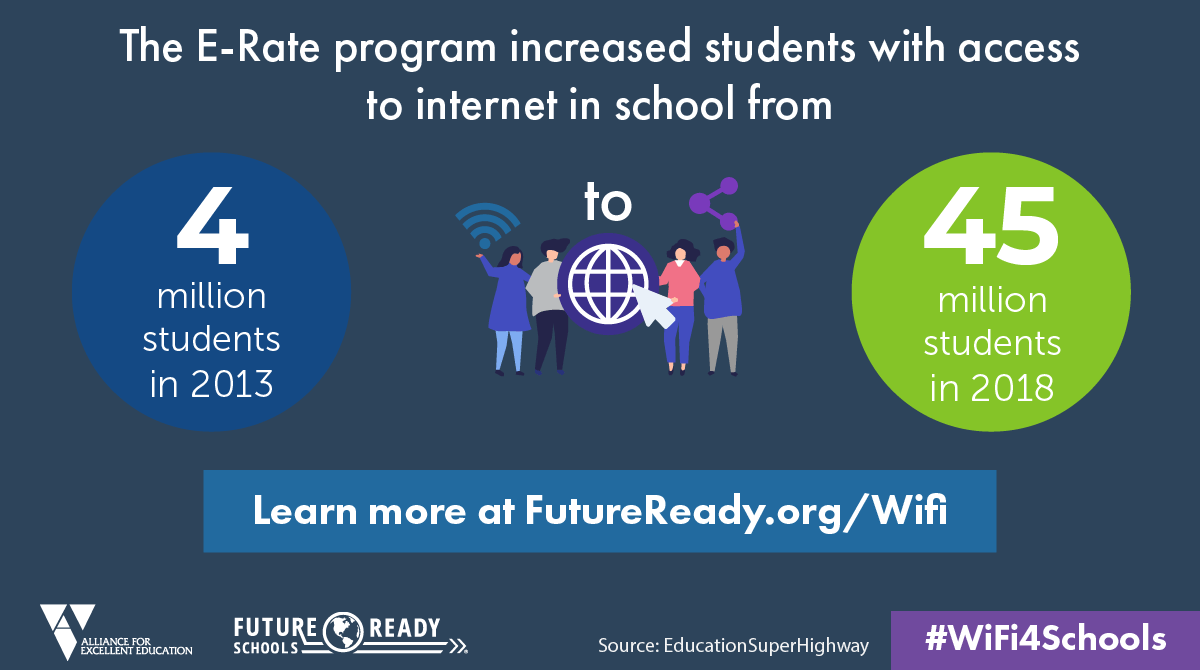 The #Erate program has given 40+ million students access to #WiFi in school. Now the @FCC wants E-rate to fight with other programs for funding. Tell @AjitPaiFCC not to jeopardize funding for classroom broadband. More: futureready.org/wifi #WiFi4Schools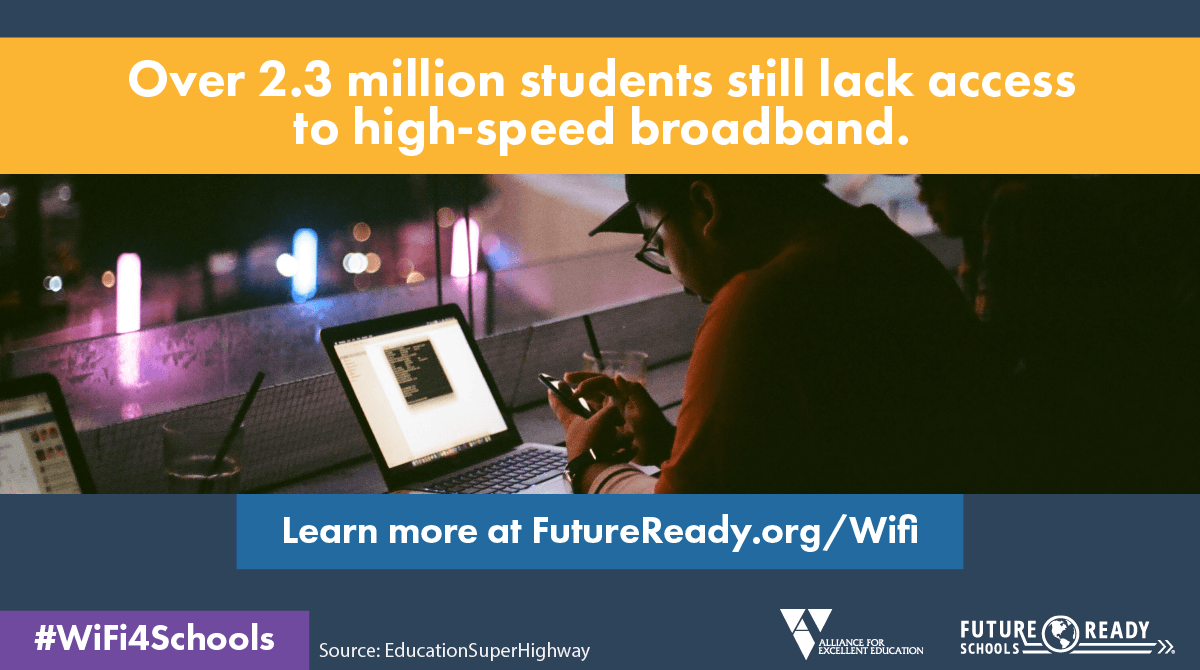 Too many students still lack internet access at home and in schools. How can we close the #homeworkgap when the @FCC is jeopardizing #Erate funding for classroom broadband? Learn more about this critical issue: futureready.org/wifi #WiFi4Schools