The Future Ready Schools blog highlights various success stories from schools and districts that are ensuring equitable access to a personalized, student-centered learning environment and providing robust learning experiences that prepare their students for an increasingly technology-driven workforce and world. If your school or district would like to share your story as a guest blogger, please contact Lia Dossin at [email protected].
Whether they are teaching multiplication facts with the video game Minecraft or exploring engineering concepts in a Lego-themed makerspace, educators in Pennsylvania's Montour School District always ask themselves, "Is this best for children?"—not just for today, but for the future students will face as adults. "Our entire school community, led by our superintendent and school…
The mission of Avonworth School District in western Pennsylvania is to "empower students through authentic experiences to become creative, innovative thinkers." To fulfill that mission, the district embarked on a strategic planning process to determine what is most important for the district's 1,856 students to learn and how they should learn it. Through that process,…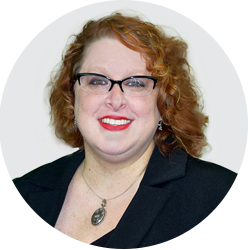 Ohio recently hosted its first Future Ready Schools Institute, which I was lucky enough to attend. Prior to the institute, my knowledge of Future Ready was limited to an understanding that the focus was on personalizing student learning.