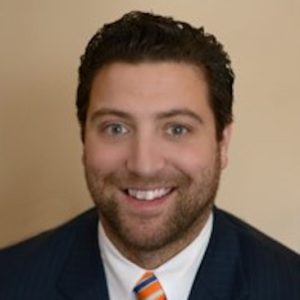 PJ Caposey
Superintendent
| | |
| --- | --- |
| State: | Illinois |
| District: | Meridian Cusd 223 |
| School: | Stillman Valley High School |
A Little About Me...
PJ Caposey has had a wide range of educational experiences throughout his career. Mr. Caposey's educational career began by receiving the Golden Apple Scholarship in high school which supports students to pursue their dream to teach by providing scholarship money and training in return for a commitment to teach in a need-based area. Mr. Caposey did just that after completing his studies at Eastern Illinois University by teaching at Percy Lavon Julian High School in the inner-city of Chicago. After completing his administrative certification at National Louis University, Mr. Caposey served as an Assistant Principal in Rockford Public Schools before becoming the principal Oregon High School at the age of 28. After arriving at Oregon High School, Mr. Caposey and the school have received many honors.
Personally, PJ was acknowledged by winning the Illinois Principal's Association/Horace Mann Partners in Education Award and IPA Principal of the Year for NW Illinois. Additionally, Mr. Caposey personally has been selected as an Award of Merit winner by the Those Who Excel program sponsored by the Illinois State Board of Education, was honored as one of the nation's top young educators when announced as an Honoree for the ASCD Outstanding Young Educator Award, has been named an ASCD Emerging Leader. PJ was named one of 25 Superintendents to watch nationally by NSPRA, won the INSPRA Distinguished Service Award of Excellence, and was named Eastern Illinois University's Distinguished Alumnus in Education in 2016, as well as being named to the 40 Leaders under 40 cohort in the NW part of Illinois. More importantly, Oregon High School was named one of the nation's top high schools by US News and World Report in 2012 and one of the top 2000 high schools in the country by Newsweek in 2013. Meridian has also been named a District of Distinction by District Administration magazine, been awarded a Silver Recognition by US News and World Report, and is home to 1 of 20 schools in the nation named a School of Opportunity. All of these honors were firsts under PJ's leadership.
PJ recently earned his Doctoral degree through Western Illinois University and continues to write and guest blog for many websites such as Huffington Post, Eye on Education, ASCD, Edutopia, My Town Tutors, and Test Soup. PJ has also penned four books – his most recent co-authored with Nick Polyak and Mike Lubelfeld. In addition, Mr. Caposey also serves as an adjunct professor for Aurora University within their educational leadership department and a principal coach for the Illinois Principals' Association.
PJ is a sought after presenter, consultant, and professional development provider and has spoken at many local, state, and national conferences. A short list of those entities which PJ has presented on behalf of include: ASCD, Illinois Principal's Association, National Rural Educators Association, AdvancEd, and many others. PJ also enjoys the opportunity to work in different consultative capacities for schools and other organizations.
PJ served as the Oregon High School principal for four years and currently is in his third year as the Superintendent of Meridian 223. He is married, also to a teacher, who works with gifted students, and lives with his four children: two sons, Jameson and Jackson; and twin toddlers, Anthony and Caroline, in the Northwestern part of Illinois.
My Philosophy on "Student Centered" Learning…
Student-centered learning is about valuing learning over content. It is about putting the needs of kids above the planning of adults. It is loose in terms of structure, but tight in terms of focused outcomes. It is exactly how the real world operates and not anything like traditional school.
Area(s) I have expertise in:
Data Collection, Analysis, and Use for Continuous Improvement