Future Ready Librarian Summit is a two half-day, virtual, interactive, high-quality professional learning experience for school and district librarians. The Future Ready Librarian Summit is designed to provide effective leadership strategies and evidence-based practices to support librarians in preparing for remote and blended learning this fall.
This summit will not be your typical virtual conference experience. Before the event, registered attendees will be asked to weigh in on their areas of priorities in preparing for the next school year. During the event, attendees will then work collaboratively with librarians from across the country to discuss and problem-solve these common issues...together.
Together we will learn how to implement student-centered learning strategies to address existing inequities, supporting blended learning in the library.
We will discuss tangible ideas about policies, procedures, and practices that create a future ready library for students and staff in a blended learning environment.
Don't miss out on the opportunity to be inspired by like-minded colleagues from around the country.
Due to the interactive agenda, this micro summit is limited to the first 500 participants, so sign up now. It's free!
Objectives:
Librarians leave with a better understanding of how to:
Be adaptable in an ever-changing future and ensure anytime, anywhere, anyhow learning is a reality
Lead from the library and collaborate through the community
Plan for equitable access to the library, literacy, and learning during blended learning
Do more with less: Building and sustaining innovation inside and outside the library and school
Creating open, flexible, robust digital learning spaces and libraries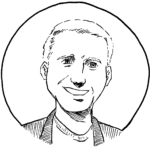 Josh Stumpenhorst
Learning Commons Director
Naperville Community Unit School District 203 (IL)
Being a librarian during a global pandemic is likely not something any school librarian planned on working through. Yet, here we are. This session will dig into some ideas and strategies to maximize the value, purpose, and importance of our school libraries during these unprecedented times.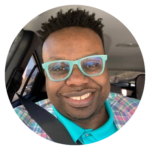 Dr. Adam Phyall
Director of Technology & Media Services
Newton County (GA)
With the ever-changing needs of your stakeholders, how do you create a space that meets the needs of all? How can you create a space in your school that will have students not wanting to leave. We will address how to have resources that reflect students' diverse needs and interests. When students start see you library learning commons as "Their Space", they will utilize new technologies in new ways and push the limits in their learning. You will leave this Keynote understanding how to provide stakeholders with a chance to have a voice in their media center.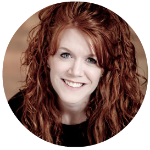 Shannon Miller
Future Ready Librarian Advisor
K-12 District Teacher Librarian
Van Meter Community School District (IA)
@shannonmiller
Registration for the summit is closed. Registrants who were on the waiting list have been added to the summit and invited to join us on August 3 & 6, 2020.
All registrations will receive an email at 7:30 am ET Monday, August 3, 2020, with the event access link.  If you don't receive the email please contact, Lia Dossin [email protected].org for assistance.
Join the Mailing List to Learn About Our Fall Events