August 5, 2021
August 19, 2021
The Future Ready Librarians® summit is a FREE, live, virtual, interactive, high-quality professional learning experience for librarians interested in learning, growing, and expanding their professional practice through collaboration and networking with like-minded colleagues from across the country. Recognizing the profound shifts in learning and teaching occurring in real time, this interactive online event will help librarians ground their practice in the research-based Future Ready Librarians Framework® and define new ways in which they can lead, teach, and support learning in their schools.
Leveraging the active Future Ready Librarians® community, the live summit is designed around authentic problems of practice identified by librarians. The 2021 Summer Summits will focus on listening to student voices and meeting students where they are -- examining what it means to be learner-centered as schools seek to return to something resembling 'normal.
We will explore how to reimagine Future Ready Library programs and practice with the following topics:
Student needs and hopes as they return to school

Challenges of variability and equity among learners

Examining the connections between emotional and academic learning
This is a LIVE event and sessions will not be recorded. 
Session 1: Meeting Kids Where They Are
Explore how student centered learning needs to be reimagined in light of the pandemic and impacts on schools

Examine the diverse needs and hopes of students as they look forward to the school year

Identify strategies for engaging with student voices in your own school or community
Session 2: Designing for Student-Centered Learning
Share, review and compare student needs and hopes for their learning and school experience in the coming year

Explore areas for focus including equity, emotional learning, academics, and learning environments

Plan for next steps for professional and library strategic goals
Register for one or both of the summits - It's Free!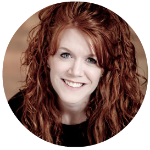 Shannon Miller
Future Ready Librarian Advisor
K-12 District Teacher Librarian
Van Meter Community School District (IA)
@shannonmmiller