Future Ready Schools®  Workshop: Leading District Change in Illinois 
Learn, network, and collaborate with peers in your area.
You and your district leadership team (up to 4 people) are invited to the Future Ready Schools® (FRS) "Leading District Change Through Future Ready Schools® Planning" workshop.
This workshop will jump-start your district's planning efforts and demonstrate how FRS can support your district's vision for teaching and learning.
During the workshop, participants will
dive into the FRS five-step planning process;
develop an engagement strategy for transforming and modernizing student learning;
explore FRS framework and FRS dashboard;
create a plan for completing the FRS district leadership;
collaborate with peers to receive support for their district's journey.
Registration is required. Space is limited.
This workshop is FREE but space is limited so register today!
For questions about the workshops, contact Lia Dossin, [email protected].
Superintendents
Assistant Superintendents
CAO
CFO
CTO
HR
Curriculum and Instructions
Assessment Directors
IT Managers
PD Coordinators
Tuesday, May 15, 2018
Grizzly Jacks Grand Bear Resort
2643 N IL Rt. 178
Utica, IL 61373
Workshop Time: 8:30 AM – 3:00 PM
Registration Opens at 8:00 AM
[Lunch provided]
Wednesday, May 16, 2018
John A Logan College
Building H133
700 Logan College Dr
Carterville, IL 62918
Workshop Time: 8:30 AM – 3:00 PM
Registration Opens at 8:00 AM
[Lunch provided]
FACILITATOR: Tom Murray, Director Innovation, Future Ready Schools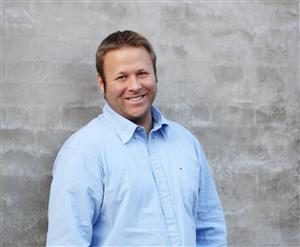 Thomas C. Murray joined the Alliance in May 2014 as the state and district digital learning policy and advocacy director, where he works alongside state education departments, corporations, and school districts across the country to implement personalized learning and helps to oversee Future Ready Schools and Digital Learning Day. Tom's wealth of experience in K–12 digital leadership has been recognized at the national level, which includes implementing a 1:1 program, BYOD, blended learning, and a K–12 cyber school where he served as director of technology and cyber education in the Quakertown Community School District (QCSD) (Bucks County, PA). Recent awards include being named "20 to Watch" by the National School Boards Association, the "Education Policy Person of the Year" by the Academy of Arts and Sciences, and the 2017 Education Thought Leader of the Year. Tom's latest book, Learning Transformed: 8 Keys to Designing Tomorrow's Schools, Today, is a top-10 best seller. Connect with him on Twitter at @thomascmurray.
AGENDA & MATERIALS
We will be posting the agenda and session materials prior to the workshop. Please direct questions to Lia Dossin, [email protected]