Future Ready Schools® Leadership Institutes 2020
Maximizing Equitable Opportunities
Future Ready Schools® (FRS) Leadership Institutes are FREE two-day professional learning events designed to support district teams of three to nine people in creating policies, procedures, and practices that empower school and district leaders to transform teaching and learning in their school and/or district.
The leadership institutes will inspire, invigorate, and inform district teams with a wealth of information and resources that will support their Future Ready efforts. District teams will collaborate to build regional networks of like-minded colleagues, generate feedback on practices, articulate actionable next steps, and identify resources to take their learner-centered strategies to the next level.
Attendees will leave the leadership institute with a better understanding of the following:
"Equity of opportunities" in the context of digital transformation
The FRS Framework and free resources as essential components of a successful digital conversion
Strategies to articulate a vision for student-centered learning
Enhanced capacity across each FRS strand to change the culture, increase collaborative leadership, and develop a district/schoolwide program
How to create a vision for digital transformation in your school or district
Bring a Team of Educators from the District
Transformation efforts are more efficient with a collaborative leadership approach, so this year the FRS Institutes have a team-based registration requirement. The district team of three to nine educators should include both district- and school-level leaders (i.e., district leaders, librarians, instructional coaches, principals, and/or technology leaders). Each team member will gain understanding about their role in the transformation process and practical advice for navigating the shift to robust and innovative teaching and learning. (Check out the list of potential roles below.)
Superintendents
Assistant Superintendents
Chief Academic Officers
Chief Financial Officers
Chief Technology Officers
Technology Leaders
Curriculum and Instruction Coordinators
Assessment Directors
Directors of Professional Development
Instructional Coaches
Principals/Assistant Principals
Librarians/Media Specialists
The 2020 agenda is designed in partnership with the FRS advisory team, comprised of nationally recognized school- and district-level practitioners who have demonstrated success in innovation in education. The content is  interactive, personalized, and team-based! Across two days, attendees will participate in whole group, small group, and role-specific sessions each designed to encourage skill development, knowledge sharing, and collaborative planning to transform teaching and learning in classrooms across your district.
Note: FRS also offers one-day "Creating Future Ready Schools" workshops for individuals who cannot attend institutes as a team but want to attend and in-person FRS event.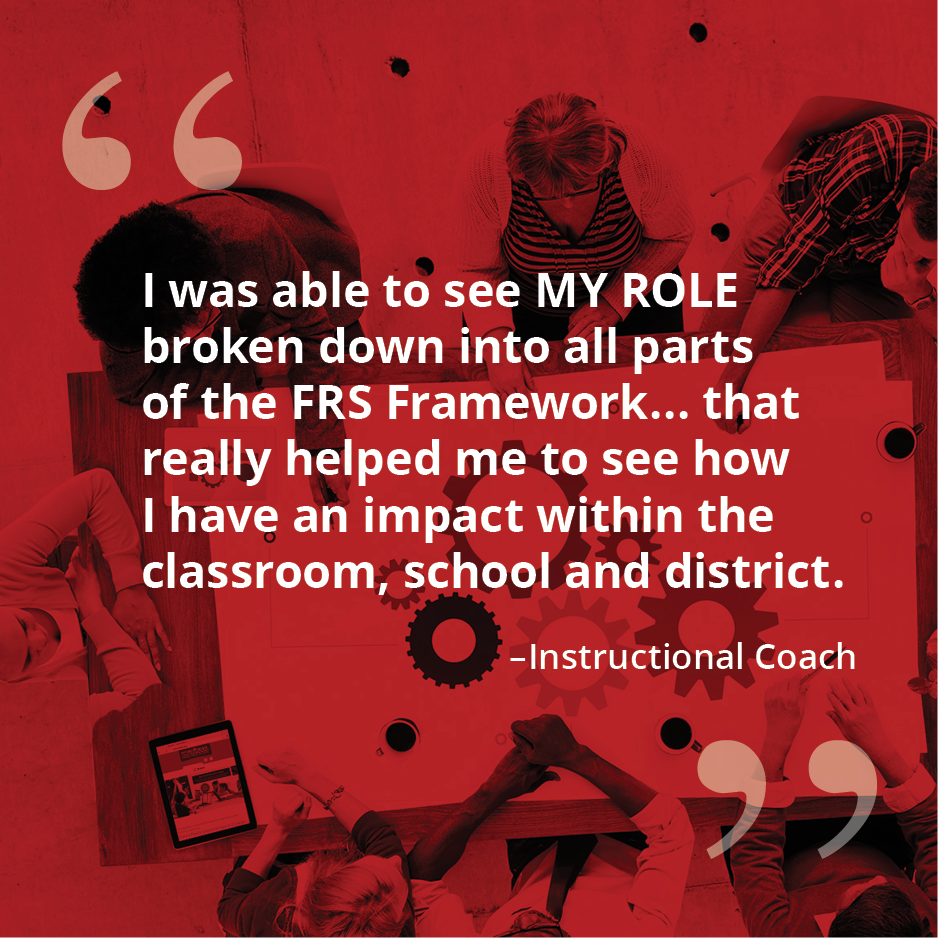 Registration for the 2020 institutes will open in mid-February.