Future Ready Technology Leaders Virtual Summit is a FREE, virtual, interactive, high-quality professional learning experience for CIOs, superintendents,  technology directors, tech leaders and district leaders serving K-12 schools and districts. The summit is designed to provide effective leadership strategies and evidence-based practices to support technology directors in preparing for remote learning this fall.
This summit will not be your typical virtual conference experience. Before the event, registered attendees will be asked to weigh in on their areas of priorities in preparing for next school year. During the event, attendees will then work collaboratively with tech leaders from across the country to discuss and problem-solve these common issues…together.
Live Q & A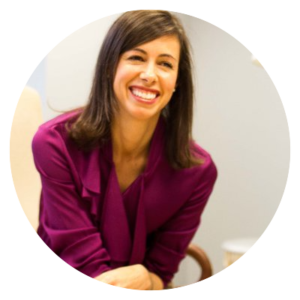 Jessica Rosenworcel, FCC Commissioner and digital equity advocate, will join us for the event. This plenary session will consist of a live Q&A to answer your questions on e-Rate and to discuss how those in your role can best advocate for families without internet access at home.
Together we will learn how to implement student-centered learning strategies to address existing inequities, leverage technology to create equitable learning opportunities for all students, understand data and privacy needs in a remote learning environment, and other important topics. We will discuss tangible ideas about policies, procedures, and practices that create future ready experiences for students and staff in a remote learning environment.
Don't miss out on the opportunity to be inspired by like-minded colleagues from around the country. Join us to further develop your plan for how your district or school will reopen for the 2020-2021 school year.
Afternoon Plenary Session: Data and Privacy
Tyler Park, Policy Counsel and Amelia Vance, Director of Youth and Education Privacy from the Future of Privacy Forum will highlight privacy concerns and considerations for remote learning environments.
Participants leave with a better understanding of how to:
Be adaptable in an ever-changing future and ensure anytime, anywhere, anyhow learning is a reality
Plan for equitable access for students and teachers
Do more with less: Building and sustaining innovation
Ensure student data privacy, while providing in and out of school learning opportunities
Plan for future innovation and technology that supports learning and
Support an open, flexible, robust digital learning environment
Due to the interactive agenda, this summit is limited to the first 300 participants, so sign up now. It's free! We encourage you to share with other CIOs and Technology Directors in your region.
Add to Your Calendar
06/30/2020 10:00 AM
06/30/2020 3:00 PM
America/New_York
K-12 Technology Leaders Virtual Summit
Future Ready Preparing for Next School Year
Online
Those who oversee technology decisions in their district, especially Superintendents, CIOs, Technology Directors, Tech Leaders.

This workshop is supported by: