The Future Ready Technology Leaders™ summit is a free, virtual, interactive, high-quality professional learning experience for leaders who are interested in learning, growing, and expanding their professional practice through collaboration and networking with like-minded colleagues from across the country.
This summit will not be your typical virtual conference experience and will offer time for discussions focused on the concerns and challenges leaders face today and continue to face as they reimagine student learning.
Attendees will work collaboratively with like-minded people from across the country to discuss
lessons learned from the pandemic;
device management and tracking best practices;
ideas for diversifying instructional delivery models going forward;
strategies for overcoming equity and access concerns;
tools to monitor usage, learning analytics, and time on task.
Join us to discuss and solve these common issues together!
Registration is closed. If you would like to join us, please email, Lia Dossin at [email protected].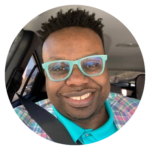 Adam Phyall, Ed.D
Lead Advisor & Director of Technology & Media Services
Newton County Schools (Georgia)
@AskAdam3
All Future Ready Technology Leaders™ including superintendents, assistant superintendents, chief information officers, chief technical officers, information technology directors, instructional technology directors, and directors of technology.