The uncertainties of the COVID-19 pandemic have stirred within us unsettling discomfort and unnamed fear. In education, we are accustomed to having and knowing the right answers. As circumstances evolve, the questions and answers evolve, and we find ourselves unsure and, more often, overwhelmed, scared, and sometimes left with more questions.
School looks different. Learning looks different. Teaching looks different. While we all have differing reactions to these changes, we remain committed to supporting and serving learner needs. Research has provided a consistent answer—social and emotional well-being is integral to success. To best cultivate students' capacity to process stressors appropriately, adults must feel similarly secure and supported.
We'll explore how to lead amid uncertainty, prioritize social-emotional efforts, coach with empathy, and establish, embed, and extend a culture of trust.
Attendees will work collaboratively with leaders from across the country to discuss
coaching courage and prioritizing self-care;
growing grace and effective self-care with social-emotional learning (SEL) examples, strategies, resources, and recommendations;
giving space for effective self-care and SEL efforts and implementation;
strategies to embed these important practices;
importance of a personal support network.
Together we're better. Together we're Future Ready.
Register today. It's FREE!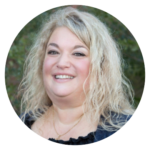 Dana Castine
Director for math, science, and technology
Florida Union Free School District (New York)
@DanaCastine
ll Future Ready Instructional Leaders™ including superintendents, assistant superintendents, curriculum directors, principals, assistant principals, instructional coaches, and teacher leaders.