Leading Innovative Change for Future Ready Schools
Learn, network, and collaborate with peers in your area.
Wondering what the best next steps are to transform your district digital learning plan into one that includes a focus on personalizing learning while leveraging the power of technology to enhance student success? With support from Future Ready Schools, districts are making this transformation by revamping such areas as curriculum, instruction, and assessment; personalized professional learning; innovative learning spaces; community partnerships; and other research-based solutions. This workshop will support leaders with free tools and resources to empower them to transform their schools into ones that better prepare students for the world they will face tomorrow.
During the workshop, participants will:
Dive deep into the research-based Future Ready Framework and resources
Understand the strands, network, and tools to support your district's transformation
Learn, network and share with like-minded peers in your area and from other FRS districts that are immersed in the work
Begin or reignite your district's planning efforts
Understand how FRS can support your efforts throughout the planning process and beyond
Share information about this event with your colleagues! Download the information sheet.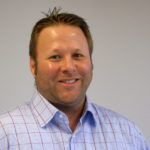 Tom Murrary
Tom Murray, a graduate of Monroe-Woodbury Central School District, serves as director of innovation for Future Ready Schools® (FRS). He joined the Alliance in May 2014 to work alongside districts and schools across the country to implement personalized learning and helps oversee FRS and Digital Learning Day. An ASCD best-selling author, Tom serves as a regular conference keynote speaker and was named one of "20 to Watch" by NSBA, 2018 National/Global EdTech Leader of the Year by EdTech Digest, "2017 Education Thought Leader of the Year," and "Education Policy Person of the Year" by the Academy of Arts and Sciences in 2015.
Superintendents
Assistant Superintendents
Chief Academic Officers
Technology Leaders
Principals/Assistant Principals
Librarians
Instructional Coaches

This workshop is supported by: