Future Ready Principals and Instructional Leaders Virtual Summit is a FREE, virtual, interactive, high-quality professional learning experience for principals, instructional leaders, instructional coaches, and district leaders. The summit is designed to provide effective leadership strategies and evidence-based practices to support instructional leaders in preparing for remote learning this fall.
This summit will not be your typical virtual conference experience. Before the event, registered attendees will be asked to weigh in on their areas of priorities in preparing for next school year. During the event, attendees will then work collaboratively with instructional leaders from across the country to discuss and problem-solve these common issues…together.
Morning Keynote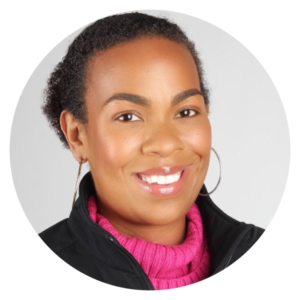 Beyond the Devices: Digital Equity in Edtech: What can we do as educational professionals to help ensure digital equity?
Dr. Sarah Thomas, Phd, Regional Tech Coordinator, Prince George County (VA) and founder of EduMatch
Several factors go into promoting digital equity, many of which go beyond the scope of access to devices.  Let's dive deeper and see what lies below the surface, and how stakeholders at all levels can work together for the benefit of all students.
Together we will learn how to implement student-centered learning strategies to address existing inequities, supporting a blended learning environment, how to support teacher professional learning.
We will discuss tangible ideas about policies, procedures, and practices that create future ready experiences for students and staff in a remote learning environment.
Don't miss out on the opportunity to be inspired by like-minded colleagues from around the country. Join us to further develop your plan for how your district or school will reopen for the 2020-2021 school year.
Objectives:
Participants leave with a better understanding of how to:
Be adaptable in an ever-changing future and ensure anytime, anywhere, anyhow learning is a reality
Plan for equitable access for students and teachers
Do more with less: Building and sustaining innovation
Afternoon Keynote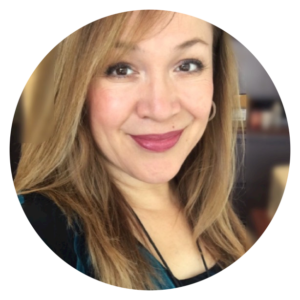 Leading for Equity: Acknowledge, Declare, Invest
Dr. Rosa Perez-Isiah, Elementary Director, Norwalk-La Mirada Unified SD, CA, @RosaIsiah
We are at the crossroads of change in education.  We can't deny the urgency and opportunity to grow a socially just and more equitable system of learning for all students.  I challenge you to lead by Acknowledging, Declaring, and Investing in this movement. Join me in learning and proclaiming our commitment to actionable change.
Due to the interactive agenda, this summit is limited to the first 400 participants, so sign up now. It's free! We encourage you to share with other principals,  instructional leaders, instructional coaches, and district leaders in your region.
This summit is not designed for classroom teachers and we will NOT be focusing on "how-to use apps", however,  we recommend that classroom teachers join the ISTE Summer Academy.
Registration has reached capacity. Please complete the form below if you would like to be added to the waiting list.
Those who oversee instructional support in their school and district, especially Principals. Instructional Coaches, Directors of Professional Learning and Instruction as well as District Leaders.

This workshop is supported by: