Future Ready Librarian Summit is two half day, virtual, interactive, high-quality professional learning experience for school and district librarians.  The Future Ready Librarian Summit is designed to provide effective leadership strategies and evidence-based practices to support librarians in preparing for remote and blended learning this fall.
This summit will not be your typical virtual conference experience. Before the event, registered attendees will be asked to weigh in on their areas of priorities in preparing for the next school year. During the event, attendees will then work collaboratively with librarians from across the country to discuss and problem-solve these common issues…together.
Together we will learn how to implement student-centered learning strategies to address existing inequities, supporting a blended learning in the library.
We will discuss tangible ideas about policies, procedures, and practices that create a future ready library for students and staff in a blended learning environment.
Don't miss out on the opportunity to be inspired by like-minded colleagues from around the country. 
Due to the interactive agenda, this micro summit is limited to the first 500 participants, so sign up now. It's free!
Objectives:
Librarians leave with a better understanding of how to:
Be adaptable in an ever-changing future and ensure anytime, anywhere, anyhow learning is a reality
Lead from the library and collaborate through the community
Plan for equitable access to the library, literacy, and learning during blended learning
Do more with less: Building and sustaining innovation inside and outside the library and school
Creating open, flexible, robust digital learning spaces and libraries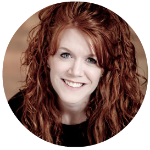 Shannon McClintock Miller
Future Ready Librarian Advisor
K-12 District Teacher Librarian
Van Meter Community School District (IA)
@shannonmiller
Librarians
Librarian Leaders

Teacher Librarians
Media Specialist
This workshop is supported by: