The Future Ready Instructional Leaders™ summit is a FREE, virtual, interactive, high-quality professional learning experience for instructional leaders who are interested in learning, growing, and expanding their professional practice through collaboration and networking with like-minded colleagues from across the country.  The summit agenda provides effective leadership strategies and evidence-based practices to support digital learning innovation to support digital learning anytime and anywhere for all students.
The summit will not be your typical virtual conference experience. The event will focus on the concerns and challenges that technology leaders share in a pre-event survey. During the summit, attendees will then work collaboratively with like-minded people from across the country to discuss and solve issues that instructional leaders are dealing with today. Our topics will focus on the following:
Being adaptable in an ever-changing future and ensure anytime, anywhere, anyhow learning is a reality
Ensuring equitable access for students and teachers
Supporting teacher and students with blended learning implementation
Coaching through uncertainty
Building a culture of collaboration, leadership and innovation with teachers
Join us to discuss and problem-solve these common issues…together!
Registration is closed. If you would like to attend the event, please email Lia Dossin at

[email protected]

.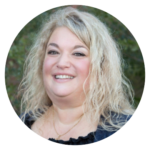 Dana Castine
Director for Math, Science, and Technology
Florida Union Free School District (NY)
@DanaCastine
All Future Ready instructional leaders, instructional coaches, principals, and curriculum leaders.

This workshop is supported by: