What does it mean to be a Future Ready Librarian®? How will being a Future Ready Librarian affect my library, school, teachers and especially my students? What can I do to become a Future Ready Librarian today? These questions are central to the Future Ready Librarians initiative. They are also questions we ask ourselves everyday as we embrace our roles within the library and school community.
During the workshop, we will explore the critical role that librarians can play in the strategic work of schools and educational systems connected with educational technology leadership, empowering students as creators and learners, content curation, innovative instructional practices, and more. We will share stories and inspire us to embrace the change we can bring through our roles as librarians.
We will challenge participants to unleash the Future Ready Librarian and to look their own practice and digging into literacy and the actions of the Future Ready Librarian (FRL) framework.
Join us to strengthen your library leadership skills, deepen your knowledge and develop an action plan as you begin to shape your professional future, as well as the future of those you serve in the library.
For questions about the workshop, contact Lia Dossin, [email protected].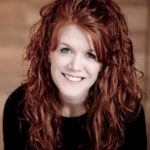 Shannon McClintock Miller
Director of Innovation and Libraries at Van Meter Community School in Van Meter, Iowa. She is also the Future Ready Librarians and Project Connect Spokesperson working with librarians, educators and students around the world every day as an international speaker, consultant and author who has a passion for education, librarianship, advocacy, technology, social media and making a difference in the world and lives of others, especially children.
Librarians
Instructional Coaches
Teacher Leaders