Unleashing the instructional leadership of librarians to foster Future Ready schools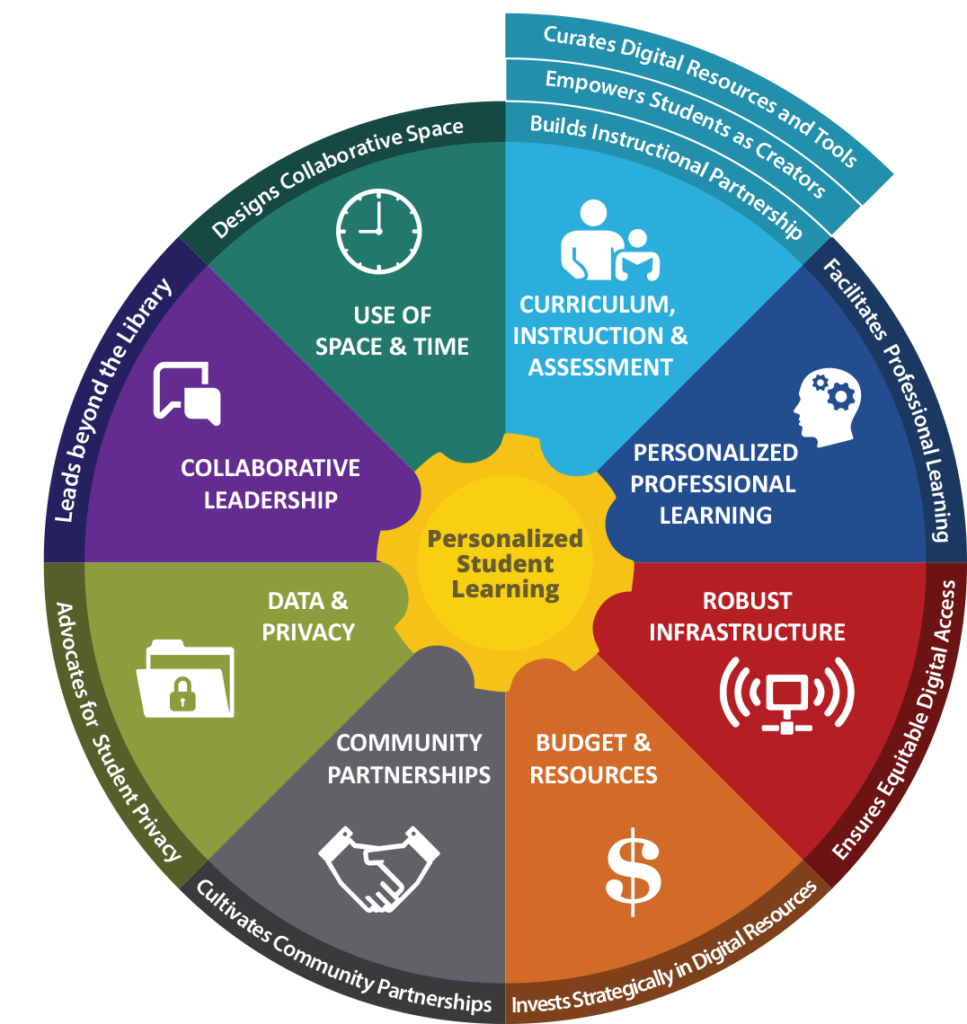 As schools seek to become Future Ready, it is necessary to identify and cultivate leadership beyond district and building leaders. School librarians lead, teach and support the Future Ready goals of their school and district in a variety of ways through their professional practice, programs and spaces. If properly prepared and supported, school librarians are well-positioned to be at the leading edge of the digital transformation of learning.
Future Ready Librarians is an expansion of the Future Ready initiative aimed at raising awareness among district and school leaders about the valuable role librarians can play in supporting the Future Ready goals of their school and district. Two guiding questions are central to Future Ready Librarians.
How can librarians and libraries support Future Ready schools?
How can librarians and libraries become more Future Ready?
Future Ready Librarians will provide resources, strategies and connections for district leaders and librarians to be able to work together to promote and implement innovative learning opportunities for students.
Connect with like-minded librarians at an upcoming FRS institute!
Join fellow librarians in your region for two days of learning and collaboration at one of our FREE Future Ready Schools® institutes happening around the country in 2017.
With the support of your peers, you'll do a deep-dive into the FRS framework and determine how best to leverage your role to assist your district's planning and implementation of student-centered personalized learning. You'll also have opportunities for general networking and collaboration with other education professionals in your area who are also engaged in FRS.
The 2017 FRS institutes are free but space is limited and filling up fast!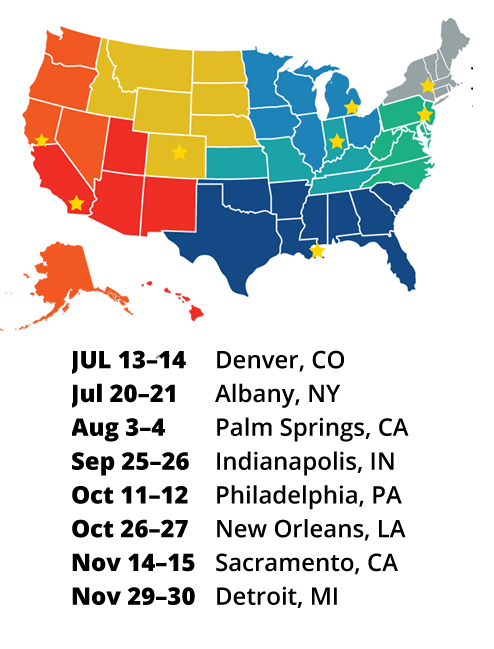 The 3,100+ superintendents who have signed the Future Ready Pledge already think differently about what schools should be. Why not think differently about how librarians can lead, teach and support Future Ready schools?"
— Mark Ray, Chief Digital Officer
Vancouver Public Schools, Washington
Why Future Ready Librarians Matter
"Future Ready Librarians can and should help students develop into responsible digital citizens. Librarians can empower students to constructively share their words and use their voices to advocate for positive change in our schools and communities."
— Wesley Fryer, Director of Technology, Casady School, Oklahoma City
"Our library serves as the learning center of our campuses. Without a librarian willing to engage all learners (teachers and students), our campuses would not be able to prepare students for the world they will enter upon graduation."
— Scott S. Floyd, Chief Technology Officer, White Oak Independent School District, Texas
"Future Ready Librarians have unique opportunities to model and promote digital citizenship both in and out of the classroom."
— Dennis Small, Educational Technology Director, Washington State Office of Superintendent of Public Instruction (OSPI)
[tmm name="future-ready-librarians-advisors"]
Jennifer Boudrye
DC Public Schools
Cathy Cormier
San Francisco Public Library
Laura Fleming
New Milford High School
Carolyn Foote
Westlake High School
Sylvia Shaffer
Maret School
Fran Glick
Baltimore County Public Schools
Luis Herrera
San Francisco Public Library
Leslie Preddy
Perry Meridian Middle School
Kecia Ray
Center for Digital Education
Mary Reiman
Lincoln Public Schools
Scott Smith
Mooresville Graded School District
Sara Trettin
U.S. Department of Education
Joyce Valenza
Rutgers University
Glen Warren
Encinitas Union School District
Sign up for Future Ready Librarian Updates
[spb_contact_form contact_form="24425″ width="1/1″ el_position="first last"]